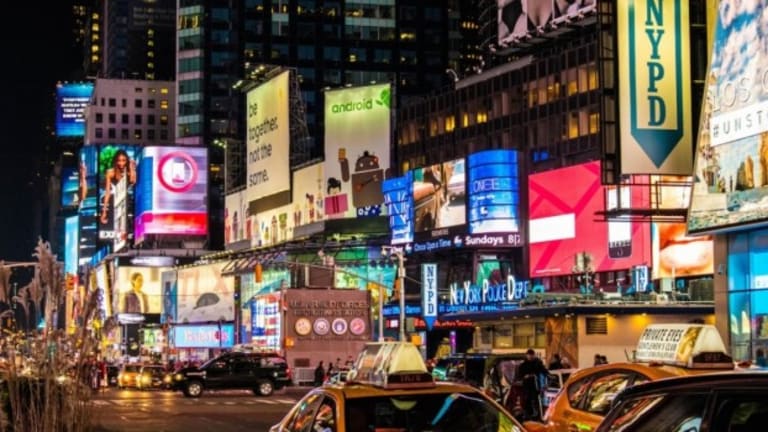 The Creative Footprint Challenges Gentrification with Kickstarter Campaign to Save NYC Clubs
A creative nonprofit in New York is raising money for NightCamp 2018, a collaborative conference helping to support and protect the city's music venues.
New York may be known as the City that Never Sleeps, but there are plenty of challenges facing the city's creative institutions. The Creative Footprint is helping clubs overcome those challenges to make New York the "Model Global Nightlife City."
Headed up by two prominent global nightlife figures turned political advocates, the project is the first of its kind in the music venue research field. The company works with researchers and local experts to gather data from New York's vast network of live music venues, and analyze it to provide key insights into the live music and clubbing landscape. These insights offer a data-driven look at the effects of negative gentrification on New York's most creatively rich communities.
"It's really important to protect the nightlife scene because in that environment there's a lot of talent development going on for the creative industry in general. Cities benefit from having a vibrant nightlife from a social, cultural and economic perspective."-Mirik Milan, Co-Founder of The Creative Footprint / Amsterdam Night Mayor
Art and creative spaces are often the first victims of their own success. People are attracted by the cultural scene and want to move closeby, but then rent goes up and zoning laws are enforced which make it difficult for some of these creatively vibrant communities to exist and thrive. However, without data to adequately measure the cultural impact of these structures and venues, it's difficult to advocate for their importance and protection in government policy discussions.

That's why The Creative Footprint (CFP) will launch the first NightCamp in March of 2018, with the help of backers to their Kickstarter campaign. NightCamp will be a two-day intensive workshop series in New York, bringing together local promoters, venue owners, stakeholders, activists, relevant government officials and global nightlife experts. Here, CFP will present the findings of their current research, and provide a blueprint for the agenda of New York's newly established Office of Nightlife.CCreative Footprint willhostthefirst
The Office, which was voted in in August by New York's city council, was already successful in getting the city's prohibition-era Cabaret Law repealed in November, and stands to receive vital data and tools presented at NightCamp to take up policy issues and legislation in the coming year. Some of the most pressing problems affecting New York's music scene that will be discussed at NightCamp are: making your illegal space legal, overcoming zoning regulations, coalition building, NYPD relations, and more.

Behind the project, founder Lutz Leichsenring and Mirik Milan, have decades of experience both in the nightlife scene and influencing city politics in their respective homes of Berlin and Amsterdam. Leichsenring is a former club owner and the official spokesman of Berlin's Club ommission, and Milan is the world's first Night Mayor, an innovative position being replicated in other major nightlife-focused cities like New York, Paris and London.
Backers of the Kickstarter campaign can earn tickets to the first ever NightCamp event, the launch party as well as tickets and backstage passes to partnering NYC clubs and promoter events. Pledge $1,000 or more and get private meetings with the founders.
Passionate about preserving club culture? Head to Kickstarter now to make your donation!