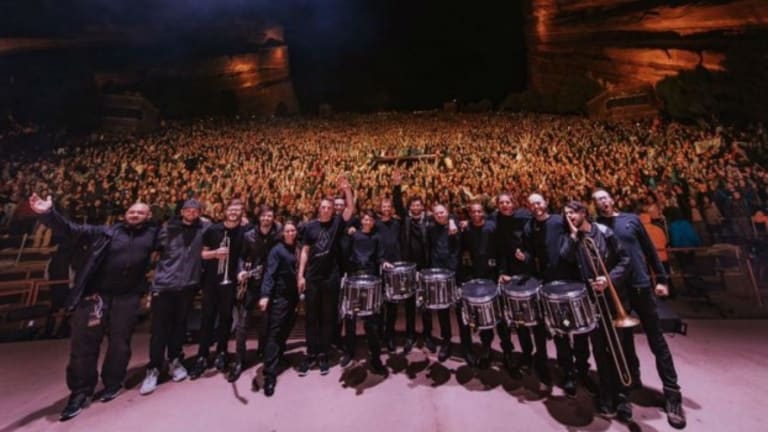 Experience ODESZA's Red Rocks Shows Like Never Before in New 360-Degree Video
It's almost like you're actually there...right?
On Monday, ODESZA released a super unique aprés-show video. Instead of the usual 30-second clip you'll see on an artist's Facebook page taken from directly behind the DJ, this group gave everyone the chance to dive directly into one of their sold out shows.
This May, Harrison and Clayton graced the beautiful Red Rocks Amphitheatre for two consecutive nights during their 2017 A Moment Apart Tour. This 360-degree interactive video starts off with a bird's eye view of the venue and continues on to show the duo creating music in the studio, doing their pre-show huddle in the green room, and of course giving the performance of a lifetime on stage.
For each shot included in the video, you have the option to see it from every point of view. When the duo is on stage, you can see their performance from front row. Or, drag the screen to turn around and see the crowd of almost 10,000 people jumping along to the melodic bass. At one point in the video, you even get the chance to view the performance and/or the crowd directly from on stage during their hit song "How Did I Get Here".
This video was shot with the Samsung Gear 360 camera, which can be purchased through various websites online for around $200 each. ODESZA's new album titled "A Moment Apart" is set to drop on September 8th. It will feature recently released singles such as "Line of Sight (feat. WYNNE & Mansionair)" and "Higher Ground (feat. Naomi Wild)".
If you haven't had the chance to see them live yet, check out the video below and catch them on tour through November.
H/T: Billboard