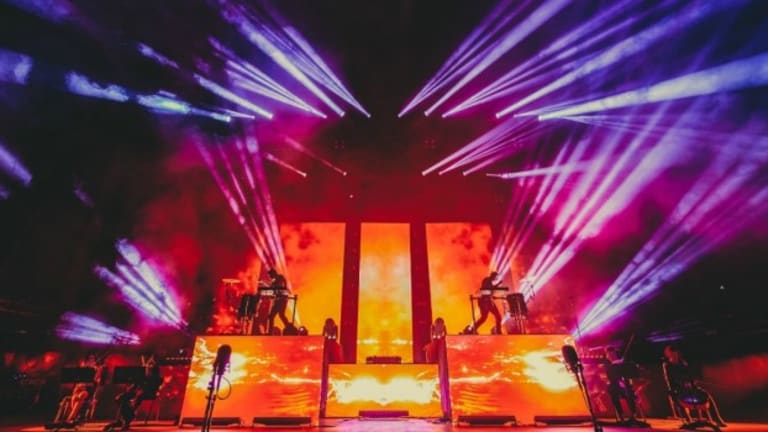 ODESZA Finally Announce Release Date for Highly Anticipated New Album - 'A Moment Apart'
The much awaited new ODESZA album finally has a release date and an accompanying World Tour by the duo!
Without a doubt, ODESZA have become a force to reckon with in the world of Electronic music! The past few months have seen their fans content with the new releases slowly pouring in since April, yet we're still left wanting more! A new album has been well underway from this Seattle based duo and the anticipation levels have been really high for this one to say the least. Dropping serene ID's in their sets, today ODESZA's new studio album A Moment Apart has been announced today with a fall release date on September 8th '17.
After the cryptic Spotify Playlists and endless teasers on social media, the duo has finally shared details about the release of their 16-track work of art set to release this fall. The album release will be accompanied by an expansive world tour come September as well! The follow-up to 2014's In Return has already been sounding like a dream with the releases of "Late Night" and "Line Of Sight". Just last month they also released a dreamy video for "Late Night" with fan sourced road-trip footage. If you haven't already you MUST check it out for a serious case of Wanderlust.
A Moment Apart will feature an abundance of acclaimed vocalists like Leon Bridges, Regina Spektor and RY X, creating an eclectic mix showcasing the diverse range of ODESZA's style and music. The announcement today also includes two more surreal tracks in the form of "Corners Of The Earth" featuring RY X and "Meridian." Both these tracks are proof of the transition of the duo into a more grown and evolved sound and uncover the perfect mix of their signature style blended with shifting harmonies.
While "Corners Of The Earth" is more about the low ends and swirling synthesizers, the horns and choir that grow throughout the track end up resulting in a more cinematic twist in pure Odesza style. When it comes to "Meridian" however, the track has the signature Odesza stamp all over it! Filled with rhythmic drums and powerful vocals akin to the duos indietronica sound, the track packs a percussive punch all layered on a bed of lush synth sounds.
ODESZA's forward thinking ear in evolving their genre has set them apart from most other electronic acts and has helped them pave their way into creating music which is relevant at all times and in all settings. ODESZA all day 'erday!
Pre-order the album and find all the the duo's tour dates and details here!
H/T: Dancing Astronaut