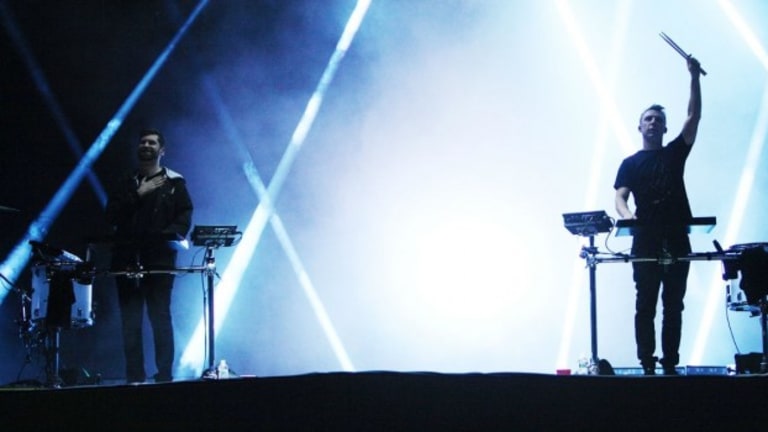 The Moment is HERE – ODESZA Releases Their Third Studio Album "A Moment Apart" [LISTEN]
… and it was worth the wait.
Everything is right in the universe today with ODESZA's third studio album release.
Their stunning new sounds take you on a magical journey - transcending you to a better world. Since their last album In Return 4 years ago, the only thing that has changed about the pair is their evolved production value. They hold tight to their enriching and vibrant soundscape – pulsating energy through every wall
In 2012, the duo emerged after graduating college in Seattle, Washington. They made their first album Summer's Gone just by "experimenting with sounds" in their basement – having no idea the impact it would make on the rest of us. Its safe to Harrison Mills and Clayton Knight have not been afraid to push the boundaries of electronic music – evoking an atmosphere of music and feeling we did not know could exist.
ODESZA's combination of human and worldly hums laced with cinematic sounds, bring out a euphoric response in all of us– a warm hug telling us "everything will always be okay". This musical blend makes their music versatile for everyone – whether you are dancing or having a moment of spiritual awakening, ODESZA is always the right time. They have changed the pace of EDM entirely - opening new doors to electronic music and proving musical creativity is infinite. They pioneered a sound so unique and their own that it would be wrong to contain them to one genre. Their music gives us hope and happiness for the future of music and they have matured in artistry without a doubt. It becomes a challenge for artists to have the ability to evolve yet stick to their signature style but ODESZA has done it flawlessly.
A Moment Apart is a cluster of astronomical stars. Each star sparkles with cinematic sounds and profound emotion. From the "Intro" until the last song "Corners of the Earth," the entire album will have yourself coming back into reality with ease and mindfulness. Whatever is troubling your mind today, stop and take a 'moment' to listen to this beautiful body of art.
What are your favorite songs from A Moment Apart?