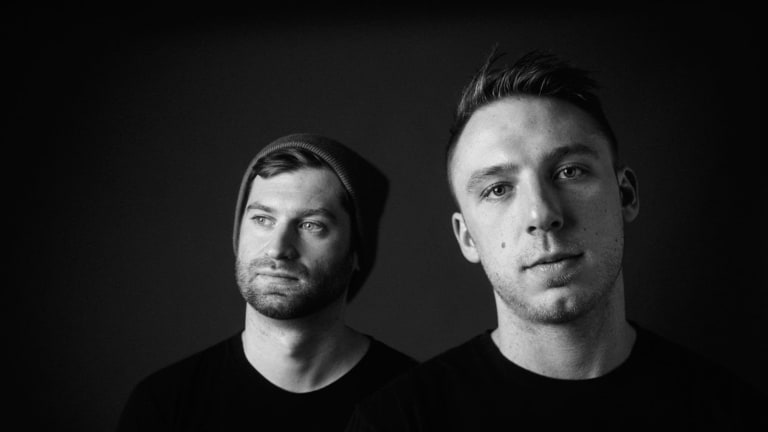 Odesza Shares Spectacular Remix EP For 'Across The Room' [Listen]
This will be on repeat for days!
Across The Room with Leon Bridges is hands down is one of the best tracks from Odesza's latest album "A Moment Apart." Leon Bridges definitely did one hell of a job on the vocals and his voice has that element that can inspire any artist to make a remix around his work. Odesza recently got done with their spectacular performance at Red Rocks Amphitheater this weekend and are back at it again with surprising their fans with a 6 track remix EP for Across The Room.

This remix package consists of remixes from Tycho, Yung Heat, AbJo, original & extended remixes from Durante & Groove Armada. Despite what anyone likes, every artist on this ep did a tremendous job with showing their take on the track. Check out the remix package below:
Tycho's remix is pretty close to the original, is a bit fast but keeps your head nodding and immediately puts you in a good mood. As far as Yung Heat's remix goes, it's a total opposite to the approach that Tycho took. This one is a bit slow but carries a good chill energy throughout. Coming to AbJo's remix, he did take a bit different approach but did give the track a nice bouncy feel. Definitely a commendable approach.
As far as Durante & Groove Armada are concerned, they did ended up taking quite a different approach. With Durante, his remix has more of a chill housey kinda vibe and with Groove Armada, well they went all out and did a Drum n Bass kinda remix which definitely pushes the envelope forward.
All in all, this is one special remix package and we are sure you'll be vibing out to these tracks for quite some time. We can't wait for what Odesza and every artist on the remix package have in store for us in the future. Don't forget to follow the artists on their socials to stay updated!