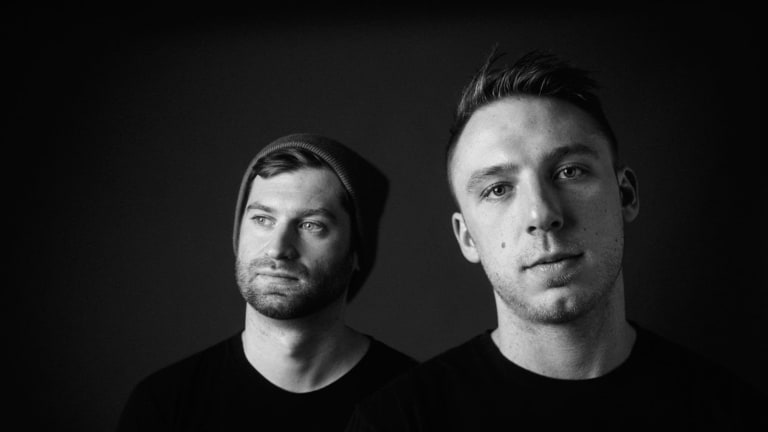 ODESZA Fans Complain of Deteriorating Merch from Finale Pop-Up
Several members of an ODESZA Facebook group have complained about the quality of the merchandise at the duo's finale pop-up.
Fans of ODESZA have recently complained of low-quality merchandise offered at the finale pop-up. In posts to a fan club dedicated to the duo, several users complained of fading and overall deterioration after a single wash.
The products mentioned at the time of writing were the loyal t-shirt, barcode hoodie, and the bomber jacket. Purchasers complained that after washing on cold and delicate the merchandise was badly damaged. 
The pop-up took place July 25th-27th at Chinatown in Los Angeles in honor of the duo's final A Moment Apart show. The event description promised "Brand new high-end merchandise" for sale, but fans belonging to the ODESZA Family Facebook group assert that that is not what they received. 
the duo's final A Moment Apart show took place July 27th at Los Angeles State Historic Park. It featured support from their Foreign Family Collective label artists Big Wild, EVAN GIIA, MEMBA, and Ford.
A spokesperson on behalf of ODESZA was not immediately available for comment.
UPDATE: ODESZA have issued the following statement: 
Hi there, it has come to our attention that our new "LOYAL" shirt from the Los Angeles pop-up shop & shows has a printing defect that causes the shirt to fade when washed. We are truly sorry for this and want to make sure you get a replacement shirt that is printed to the higher standards we expect from our manufacturing partners.

To receive a replacement shirt at absolutely no expense to you, please fill out the form here and upload an image of your shirt by August 25th, 2019. http://odesza.co/loyal-shirt

We'll be in touch after the 25th to update you on the progress of printing and shipping replacement shirts.

Sincerely, 
Harrison, Clay and Team ODESZA 
FOLLOW ODESZA:
Facebook: facebook.com/Odesza
Instagram: instagram.com/odesza
SoundCloud: soundcloud.com/odesza
Twitter: twitter.com/odesza