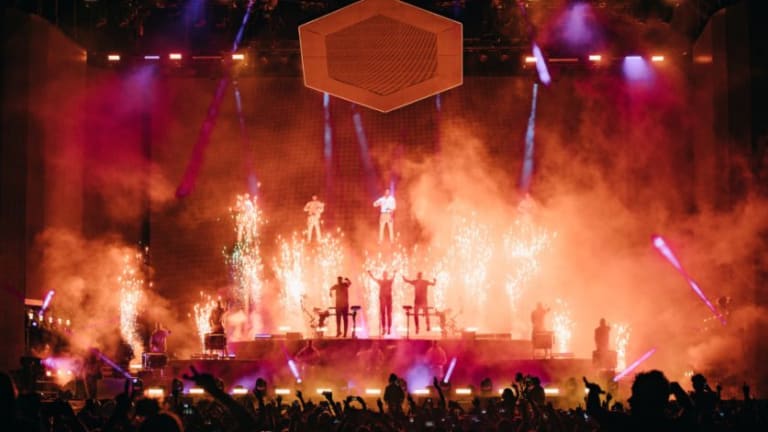 ODESZA Finally Unveil the Details of SUNDARA Festival
ODESZA, RL Grime, Alison Wonderland and more billed for SUNDARA Festival.
Since their announcement yesterday, ODESZA fans have been on tenterhooks. While artist-lead festivals have become the norm, the possibility of an ODESZA and/or Foreign Family-curated festival has been hinted at multiple times in the past year. 
These speculations have been afloat for a while now, but are soon set to become a reality. ODESZA announced that SUNDARA Festival will take place from March 13th-16th, 2019 at Riviera Maya in Mexico. Fans will be able to purchase all-inclusive packages for the festival which will go on sale next week. 
There will be more than meets the eye at this festival. In addition to a stacked lineup featuring Rüfüs du Sol, Alison Wonderland, Jai Wolf, and many more, things will go down differently than at a usual festival. ODESZA will perform three different sets. Among them will be a special, extended SUNDARA live set which will feature exclusive edits and fan favorites, a NO.SLEEP DJ set, and an intimate ambient DJ set paired with a guided yoga class as reported by Rolling Stone. In addition to ODESZA themselves, most other artists will also perform multiple sets throughout the four-day festivities.
Beyond music, the festival will feature a ton of activities, from daily yoga sessions to daytime parties, and mini golf to catamaran cruises and more. For the adrenaline junkies, there is also ATV and ziplining as well as the option to go exploring natural underground caves filled with a kaleidoscope of speleothems. Check out a full list of additional attractions available for purchase here.
With packages start at approximately $1,350 per person, the festival may not be easily accessible. Earlier this year Above & Beyond were set to have their Anjunabeach festival also in Riviera Maya, but later went on to call it off due to fans expressing the festival was too unaffordable. That being said, SUNDARA will be offering payment plans to make it easier for their fans. 
Packages for ODESZA and Foreign Family Collective's SUNDARA Festival go on sale from October 23rd at 1:00 pm EST and can be found here.
FOLLOW ODESZA:
Facebook: https://www.facebook.com/Odesza/
Twitter: https://twitter.com/odesza
Instagram: https://www.instagram.com/odesza/
SoundCloud: https://soundcloud.com/odesza