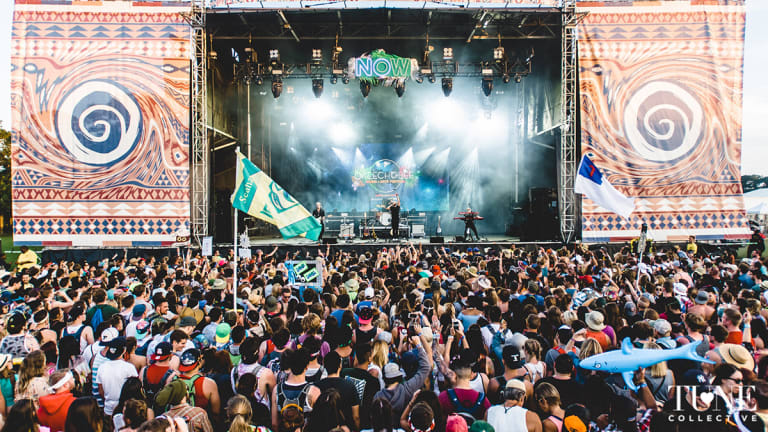 Rail Camping Will Not Be Allowed at the Third Annual Okeechobee
The festival is just trying to give everyone a fair shot!
At every concert, there is always a dedicated group of people that will camp out at the rail, sometimes for the duration of an entire festival.  Some festivals, such as Bonnaroo and Electric Forest, have initiated various procedures to give other festival-goers a fair shot at being front row for their favorite artists.
Having a spot at the rail during a music festival has always been glorified, but over the recent years it's become some sort of feat to accomplish.  Many music-lovers that attend festivals, especially Bassnectar fans, want to get a spot at the rail and document it via a nice photo or a video of them and their crew headbanging to their favorite song.
Okeechobee Music & Arts Festival, taking place March 1-4 at Sunshine Grove, Florida, is taking initiative this year to prevent the infamous rail-campers.  On February 6th, the festival's official Twitter account replied to someone announcing that they would be clearing the rail between each set this year.
As the festival stated, "it's only fair", meaning that they understand that other fans want a chance at the rail.  Despite various fans' replies to their tweets asking clarifying questions about if a specific policy would exist or not, they have not responded.
In 2016, Bassnectar himself tweeted to fans asking them not to camp out at the rails in order to respect other artists and treat other fans with respect.  Bassheads definitely have a reputation of being the ones to remain at the rail throughout the entire festival, but Lorin Ashton (Bassnectar) did strike an important chord here.  If so much of the EDM community is focused on spreading PLUR, shouldn't they be sharing the rail so that other fans can be front and center for their favorite artists?
Hopefully, with more and more festivals taking proper action against festival rail-hogs, fans worldwide will start to get their chance to be closer to their favorite artists sets.  What do you think about the entire issue?
H/T: Dancing Astonaut