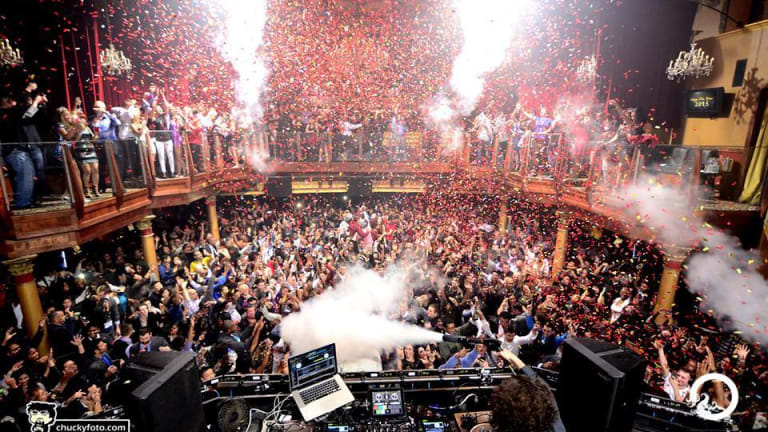 Woman Captures Her Own Apparent Rape on Live Stream at Opera Atlanta
Graphic video from an incident at Opera Atlanta has since been deleted.
Trigger warning: Rape, sexual assault
UPDATE January 21st, 2:30 PM: In light of the news, Atlanta promoter subtle has relocated an event on Friday, January 25th headlined by Ciszak vs Bot from Opera Atlanta to Odyssey After at 156 Forsyth St. Their full statement can be found here.
A horrific incident has taken place over the weekend at Opera Atlanta. In video she captured herself, a woman named Jasmine Eiland appears to have been raped by a male attendee of the historic nightclub on the evening of January 19th.
Two separate live streams of the apparent rape were posted to Eiland's Facebook account. They have since been removed for nudity, but one was retrieved and sent to EDM.com in which Eiland can be heard screaming "stop" and "please help me." 
The following day Eiland posted that she was okay, and asked that her friends refrain from calling or texting her. In a live stream she posted today, Eiland addressed some of the rumors surrounding the incident.
Opera Atlanta addressed the incident yesterday on social media by saying, "The disturbing matter that occurred last night has been brought to our attention, and we are working as diligently as possible in full cooperation with law enforcement." 
Last month, the same nightclub came under fire for an alleged scam involving members of its security staff.
EDM.com reached out to Opera Atlanta for comment and they responded with the following statement:
At this time we have met with the Atlanta Police Department and have provided them with everything they have requested. We will continue to aid and support their investigation in any way we can.

We have been asked to defer any further questions to the Atlanta Police Department Public Affairs Unit. 
EDM.com has reached out to the Atlanta Police Department but they have yet to respond at the time of writing.
This is a developing story and this article will be updated as more information becomes available.
H/T: Raver's Choice
FOLLOW OPERA ATLANTA:
Facebook: https://www.facebook.com/operaatlanta/
Twitter: https://twitter.com/OperaAtlanta1
Instagram: https://www.instagram.com/operanightclub/