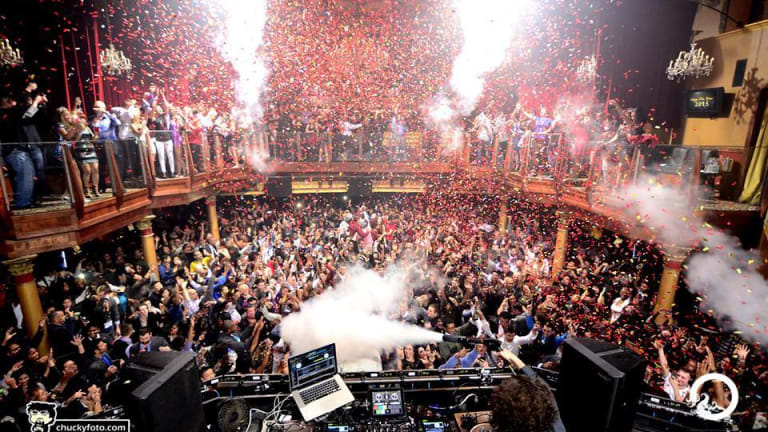 Opera Atlanta Security Accused of Extortion by Numerous Patrons
Security staff at Opera Nightclub allegedly charged attendees higher than the listed price.
UPDATE: Opera Atlanta Director of Marketing Alexandra Trawick has reached out to EDM.com for comment. In a phone call, she told us that the nightclub's management has dealt with employees whose behavior last night did not reflect their principles, and explained that a wrist banding error on the part of the club's management accounted for attendees' long wait times. Trawick did point out that the dress code is in fact listed on the website as well as two signs outside of the exterior building, contrary to a previous version of this article. She has also said that Opera Atlanta plans to make things right with the patrons affected by the service breakdowns.
Opera Atlanta has come under fire after door staff allegedly extorted multiple patrons. The reported incidents took place last night, November 30th, at an event headlined by Boogie T at the popular Atlanta, Georgia nightclub.
A few common threads tie together most of the accounts shared by unhappy attendees on social media. Almost all reported waiting upwards of two hours in line, and some alleged that security guards charged them additional costs based on their attire. Attendees also claimed that the guards accepted bribes from ticket holders in return for letting them advance in line.
Opera recently parted ways with Liquified, a promoter who partnered with a club called District Atlanta that launched this summer. The former nightclub now organizes all of their events in house.
EDM.com has reached out to Opera Atlanta for comment but they have yet to respond at the time of writing.
Follow Opera Atlanta:
Facebook: https://www.facebook.com/operaatlanta/
Twitter: https://twitter.com/OperaAtlanta1
Instagram: https://www.instagram.com/operanightclub/