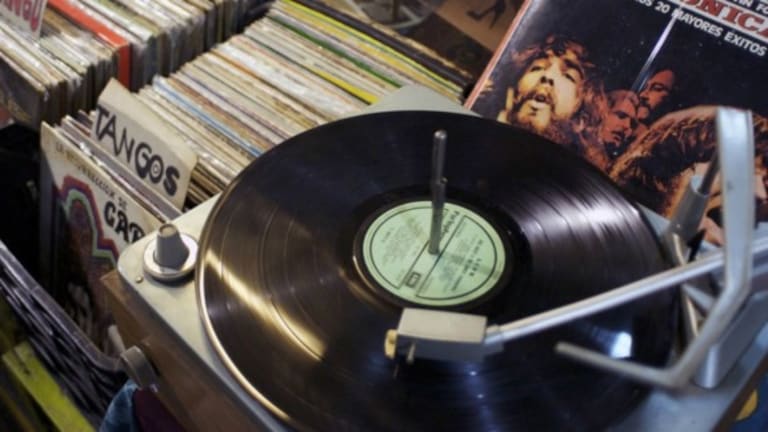 Charity Shops Benefit From The Resurgence Of Vinyls and Resulting Sales Figures
In a world where streaming music is not the norm, a charity store in Glasgow is making a profit off of vinyl and cassette sales.
In a world where music is mostly only consumed via streaming platforms or buying albums online, it seems like life has come a full circle with record sales really picking up again over the past few years.
While one of the primary sourcing destinations to get your hands on vinyl would be dedicated record and vintage shops, another spot to grab some great bargains are at charity shops!
Speaking about a charity shop or a "bargain shop" as they're also called, one can't help but mention Oxfam. After recently celebrating their 75th Anniversary in 2017, Oxfam which is a charitable movement to end to g, has about 630 charity shops run by a staggering 23,000 volunteers and 10,000 Oxfam staff around the world! Oxfam is currently fundraising for the 500,000 Rohingya refugees leaving Burma.
An Oxfam store on Byres Road in Glasgow, Scotland raked in a cool £100,000 net profit over the last year purely from sale of records, CDs, cassettes and instruments. This only helped reiterating the fact that there is still life in the charitable giving Vinyls and CD's for a better good.
Manager of the store, Andrew McWhinnie, has been with Oxfam since 2002, and employs a dedicated staff of around 30 volunteers as he remains at the helm of affairs at the Byres Road store.
Speaking about it and explaining further, he said
"We have tried to do what the independent shops do, Instead of it being just a bargain shop, we have tried to categorize the music and try to make it as fun as we can for people to go through."
He also went ahead to explain what sets them apart from other record shops saying,
"We need to deal with the more bargain end of the market. A lot of the other shops are not going to give you money for Rod Stewart or Meat Loaf – but we love Rod Stewart and Meat Loaf because people want it. Other record shops can't afford to give money for it – maybe the mark-up is just not worth it for them – but it is for us."
Stating some stellar and eye opening facts about Oxfam, iNews shared the below in a detailed report on the same:
Oxfam shops sell almost £6.5m of music every year, which equates to more than 2.5m CDs, DVDs and records every year, all donated by the British public.
The largest single donation was of 4,000 vinyl albums to an Oxfam shop in Devon in 2008.
The Glasgow Byres Road music shop raised over £100,000 in the last financial year (net) alone to help fund Oxfam's work.
In Scotland, Oxfam has 45 shops in total supported by a network of around 1,000 volunteers.
£10 spent at an Oxfam shop could buy safe clean water for 10 people in an emergency; three buckets to keep water safe and clean; or one mosquito net to protect from malaria.
Also, in a surprise revelation, their most expensive single item sold was a rare Celine Dion cassette bought for £700 by a Gynecologist in Hollywood! Well, we're not judging nobody here, the happy owners "heart will go on" in a sense of contentment from this ownership, we hope!
H/T: Mixmag