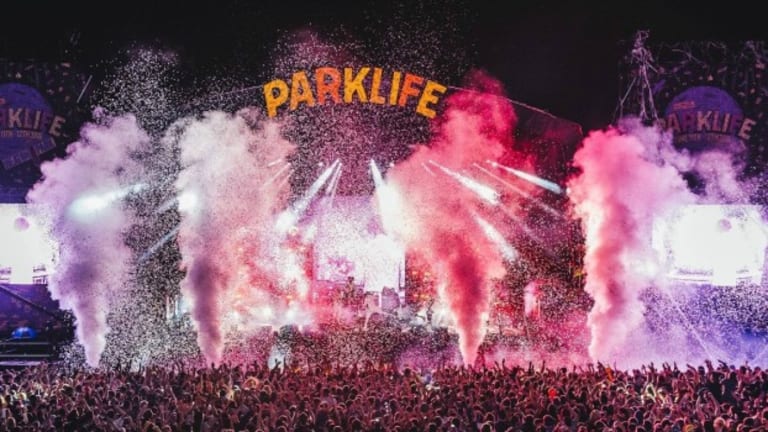 Parklife Festival Raises Over a Whooping £75,000 For Local Charities During Its 2017 Edition
This Manchester festival has no plans of holding back, after braving the Manchester Arena attacks and carrying on, now Parklike Festival has raised over a whooping £75,000 towards varied local charities.
May 22nd 2017, a tainted day that will be remembered by many in Manchester and the rest of the world.
In the wake of the Manchester Arena tragedy, while most were succumbing to the fear and terror, Parklife Festival stood out like a ray of light declaring that they would not be defeated by the cowardice of such attacks. And just like that, one day in the fest expressed their stand on the matter saying the show must, and will go on!
After a 48 hr social media silence on all the festivals handles across social media as a means to express solidarity with all those affected by way of the attacks, they were back and how! Parklife calls Manchester's Heaton Park home and was hosted on June 10-11th in 2017 as well. With a stacked lineup with headliners like The 1975, Frank Ocean, Fatboy Slim and Eric Prydz to name a few, this was the festival's biggest year yet as their official website states.
While Parklife Festival has been doing its bit for the community around and Manchester as well, this year they stepped things up. The festival raised a whooping £75,164.50 for various charities. As compared to the £30,000 raised in 2016, this years collections amount to a massive 153% raise!
£44,141 of the total amount, will benefit the Parklife Community Trust Fund which nurtures projects within the local neighborhood. Festival director Sacha Lord has also been a long standing patron for The SuperJosh Brain Tumour Charity, which also raised an impressive £26,023 in donations from festival goers and bar staff. And it doesn't end there, an additional £5,000 was raised through raffles and auctions of festival tickets donated by Parklife to various local organisations.
Speaking about what this major contribution from the festival means to the city, Manchester City Council's Executive Member for Culture and Leisure, Councillor Luthfur Rahman, said,
"This fantastic contribution to the Parklife Community Trust Fund will empower community groups to take forward important projects which will make a real difference to their local area. We will continue to work very closely with Parklife and residents to ensure that projects in north Manchester benefit from the economic boost provided by this major annual event."
The Parklife Festival will return to its Heaton Park home in Manchester on June 9-10 2018 and if the previous year was anything to go by, we'd definitely advise you to stay tuned to the festival's official website and get set to snag your tickets to the next edition here!
H/T: Mixmag and Manchester's Finest