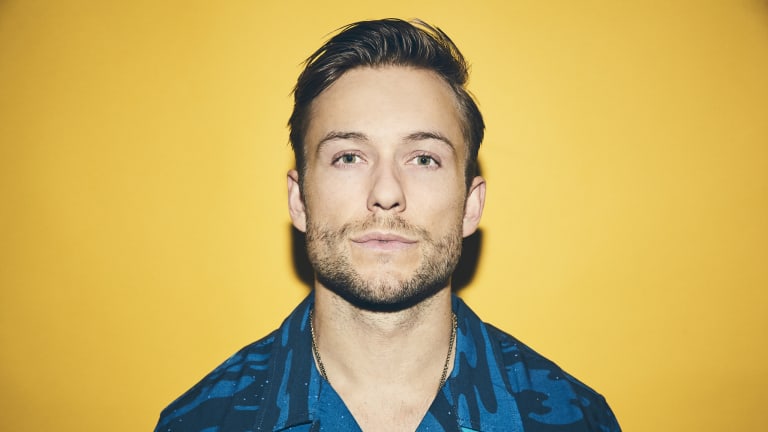 Party Favor Releases Vibrant Music Video for "Blame" ft. Naïka
Party Favor delivers a colorful visual accompaniment to his latest track.
Party Favor (real name Dylan Ragland) has unveiled his vivacious music video for his pop-infused single, "Blame" featuring Naïka. For his Mad Decent release, Ragland delves into an abstract atmosphere to create an unconventional music video for dance music.  
The two-and-a-half minute video features Miami singer/songwriter Naïka with Ragland in exotic shots brought to life by florescent lighting and creative editing. The intense cinematography keeps every scene gripping throughout the film. 
Speaking about the record, Party Favor has said:
"This record was such a long time coming, the track finally came together once Naïka was brought on board. The beat for this song was made over a year ago. We tried so many different vocalists/lyrics and finally found the right fit with Naïka. She captures the vibe so perfectly. Really proud of this record and think it's a great fit for Mad Decent. Excited to be working with them again on another release!"
Party Favor has amassed over 135 million plays on Spotify and Soundcloud. His music has been featured on fourteen national TV commercials, eleven TV shows, and seven movies.
"Blame" is out everywhere and follows Party Favor's latest release, "Circle Up" featuring Bipolar Sunshine. You can find his upcoming show dates here. 
Follow Party Favor:
Facebook: https://facebook.com/PartyFavorMusic
Twitter:  https://twitter.com/partyfavormusic
Instagram: https://instagram.com/partyfavormusic
Soundcloud: https://soundcloud.com/partyfavormusic
Follow Naïka:
Facebook: https://www.facebook.com/naikamusic/
Twitter: https://twitter.com/naikamusic
Instagram: https://www.instagram.com/naikamusic/
Soundcloud: https://soundcloud.com/naikamusic