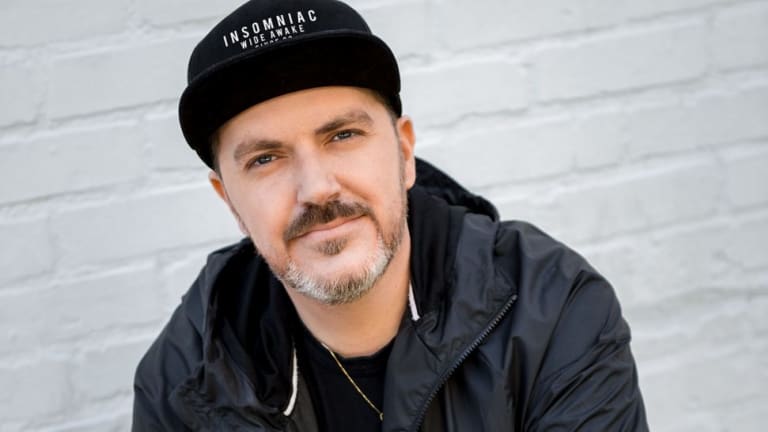 Pasquale Rotella: "There were No Festivals Before Raves, Not in America"
Insomniac founder Pasquale Rotella took it back to the old school in a recent Forbes interview.
Few Stateside festival promoters have had as big of an impact on the electronic music landscape as Pasquale Rotella. By his own measure, though, his footprint extends even further. The Insomniac founder and CEO has made comments suggesting that he and his contemporaries' work helped popularize festivals as an event format in the U.S.
"I look at Coachella and [Lollapalooza] and I see how much the rave scene has impacted those events," Rotella told Forbes. "Those events would not exist on the level that they exist without the rave scene. There were no festivals before raves, not in America."
Rotella distinguished ongoing festivals from one-off events, saying that 1969 gathering Woodstock "was a disaster and then it would pop up again and have problems again." He asserted that touring events like Lollapalooza and the Warped Tour existed in a much different form before the advent of raves.
Other topics Rotella touched on included his philosophy in regards to pushing the attendee experience forward at his events, as well as the platform he provides artists. When asked about Alison Wonderland he recalled, "I remember her being in this office and being nervous about her album about to come out. She put her heart and soul into it and she had nothing to worry about. She is blowing up. I love seeing that."
When Rotella launched Insomniac in 1994, it was the name of a weekly Los Angeles party series. The brand grew to include annual SoCal gatherings like Nocturnal Wonderland and Electric Daisy Carnival, the latter of which was relocated to the Las Vegas Motor Speedway in 2011.
Pasquale Rotella also recently took to Instagram to announce the inaugural Beyond Wonderland Bogotá this fall.
Follow Pasquale Rotella:
Facebook: facebook.com/PasqualeRotella
Twitter: twitter.com/pasqualerotella
Instagram: instagram.com/pasqualerotella