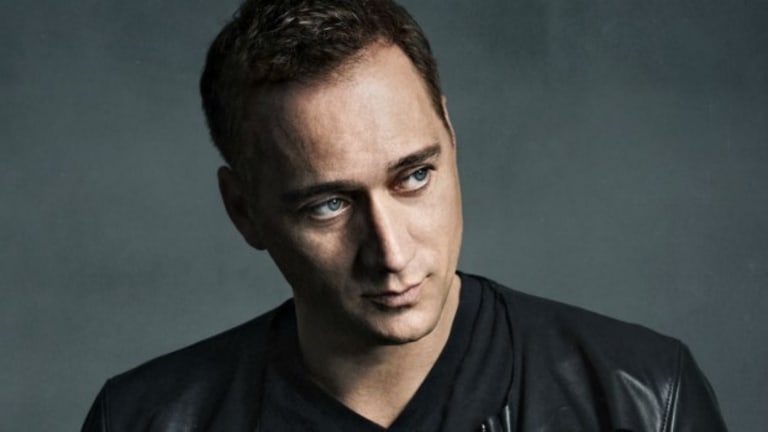 Paul van Dyk Breaks Ties with A State of Trance After Near-Fatal Accident
The trance legend claims no one of the ASOT team contacted him following the accident.
UPDATE: On Thursday, November 1st, Paul van Dyk issued a press statement clarifying that his interview remarks were about ALDA Events, the producer of A State Of Trance.
In February of 2016, Paul van Dyk fell from the stage during his performance at A State of Trance 750 in Utrecht. While the German DJ has been back on tour again for two years already, he has yet to return to one of Armin van Buuren's ASOT events or the radio show. 
According to a DJ Mag article on his keynote interview at Amsterdam Dance Event, this was no accident. 
"Up to this point, none of these guys involved picked up the phone to call me and ask me how I am," he said. "If you come to my house and slip and break an arm, I will call you and see how you are doing. But with these guys, no way, it goes to tell you about the characters of the people involved."
Despite his full recovery, van Dyk also made comments revealing that his psychological wounds may not have fully healed. "I don't remember it at all and I think the brain does that to protect itself," he said. "I know there is a video out there of me falling but I can't look at it. It wouldn't be good for me."
Six months after the accident, van Dyk has also argued that the ASOT stage did not meet the correct safety regulations. At the time of writing, it remains to be seen whether any investigations may validate such an assertion.
The A State of Trance team primarily consists of Armin van Buuren's label, Armada Music  and event organizer ALDA events. Representatives on behalf of both parties have declined to comment on the matter. 
After his fall from the ASOT stage, van Dyk suffered from serious damage to his spine along with a severe brain injury. "The fact that I'm still alive is a miracle," the German superstar told Billboard in an earlier interview. "My self-healing capacity is something he's never seen before, that's what he told me."
Earlier in the month, Paul van Dyk released his latest studio album, Music Rescues Me. He just headlined Transmission event in Prague last weekend - but it remains to be seen whether the trance icon's name will appear on future A State Of Trance lineups.
FOLLOW PAUL VAN DYK: 
Facebook: https://www.facebook.com/PVD
Twitter: https://twitter.com/PAULVANDYK
Instagram: https://www.instagram.com/paulvandyk
Soundcloud: https://soundcloud.com/paulvandykofficial