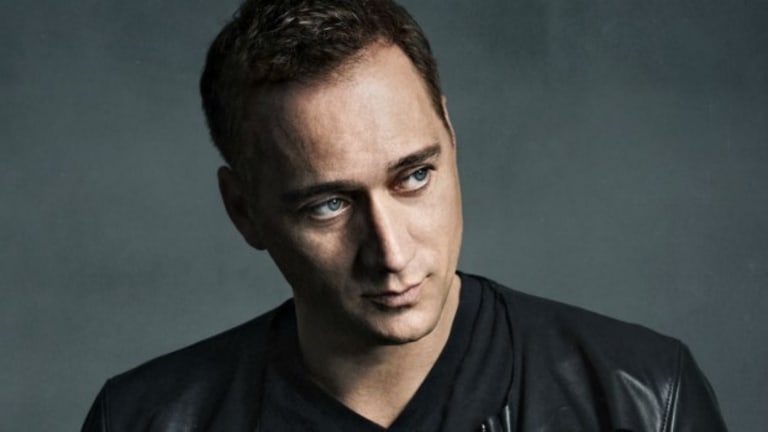 After Near Fatal Accident, Paul van Dyk Returns With First Major Tour
Also check out his brand new single "Touched by Heaven!"
Paul van Dyk once said, "To me, only dance music has this power to reconcile the historic divisions of the planet like this."
Amen to that!

'Trance' may refer to an induced emotional feeling, a high, a state of euphoria, give you the chills, or an uplifting rush that listeners claim to experience. Or, it may indicate an actual trance-like state that the earliest forms of this music attempted to emulate in the 1990s. Whatever it is that Trance music makes YOU feel, Paul Van Dyk epitomizes it!
In February '16, Paul van Dyk suffered a near fatal fall from the stage during a performance at the A State Of Trance festival in Utrecht. The veteran DJ sustained serious damage to his spine along with a severe brain injury. Thankfully, the fighter that he is, he made his way back doing what he loves best with a major comeback at Dreamstate - EDC Las Vegas '16. A massive achievement for an artist who at one point did not know if he would be able to ever perform again!
Rather fitting that his major comeback Tour starts in the end of April is with Insomniac's Dreamstate! The new tour consists of 12 dates, spanning across the U.S. and Canada, topping off with a headlining performance at Dreamstate Festival in San Francisco on May 27th. This tour ushers in the new year for trance lovers everywhere; Paul will be joined by trance heavy hitters like Vini Vici, Simon Patterson, Alex M.O.R.P.H, Heatbeat and Solarstone along the way, perfectly rounding it out to be an unmissable event for every Trance music lover out there.
To celebrate the announcement of this monumental tour, he paired it with the release of his new single, most aptly titled 'Touched By Heaven'. A beautifully produced tune packed with large swells and a classic rolling PvD bassline, this track is a call back to trance's glory days with a rousing rhythm and its mesmerizing synth-scape. The entrancing melody is carefully wrapped around almost aggressive tones, combining for what will undoubtedly be one of the bigger trance songs of the year. The track comes out to have an optimistic and full of life feel , just like the man himself!
Snap out of that 'trance' now and grab your tickets to the tour here!