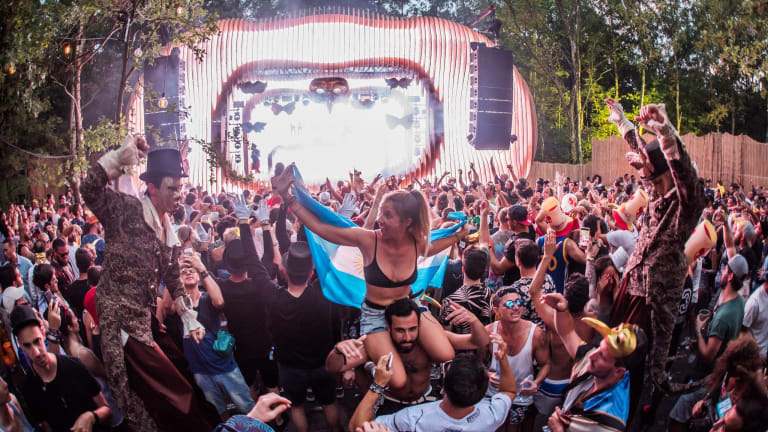 Paylogic Breach Exposes Personal Info of Tomorrowland Ticket Holders
An unknown party has accessed data submitted by Tomorrowland customers.
Four years after the 2014 edition of Tomorrowland, a troubling turn of events has overshadowed some who attended the event. Due to a breakdown on the part of the Boom, Belgium festival's primary ticketing partner, Paylogic, the personal information of an untold number of ticket holders has been released to an unknown party.
"The data accessed was linked to your account and included limited personal information (name, email address, gender, age, and postal code)," reads an email sent out to Tomorrowland customers. "Other personal data like your bank details, credit card information, passwords, and other sensitive data have NOT been affected."
The email went on to inform 2014 ticket buyers that Tomorrowland's organizers had requested that Paylogic conduct an investigation in order to prevent a similar breach from happening in the future. "We are currently not aware of any malicious use of your data but would encourage you to be extra careful when receiving emails about ticket sales and promotions that do not originate from the official Paylogic or Tomorrowland communication channels," it said.
Security breaches can spell disaster for a ticketing platform. Earlier in the month, a class action lawsuit was filed against Eventbrite for a similar incident involving their subsidiary, Ticketfly. 
Neither Tomorrowland nor Paylogic have made comments suggesting that the data breach resulted from a deliberate cyberattack at the time of writing.
H/T: EDMTunes
Follow Tomorrowland:
Facebook: https://www.facebook.com/tomorrowland/
Twitter: https://twitter.com/tomorrowland
Instagram: https://www.instagram.com/tomorrowland/