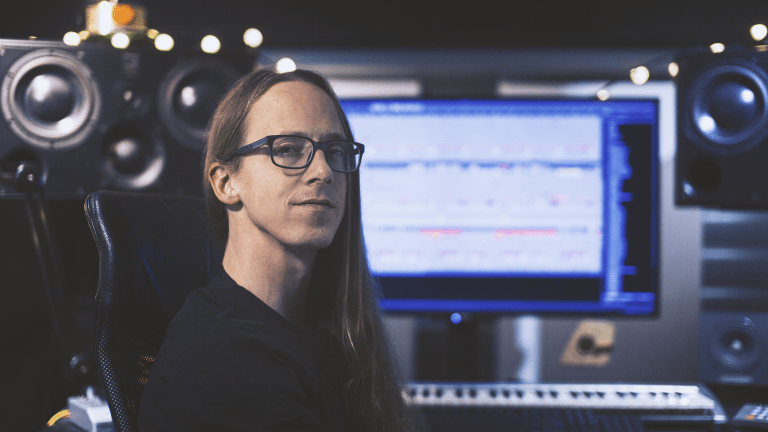 Pegboard Nerds' Alex Odden Launches Kickstarter for Chiptune Concept Album
Backers of Odden's "FRIENDCHIPS" campaign can receive a number of rewards, like an exclusive, limited edition pixel art book.
Pegboard Nerds' own Alexander Odden is branching out to develop "FRIENDCHIPS," a passion project at the intersection of music and retro gaming.
"'FRIENDCHIPS' is a longtime passion project of mine that I'd very much love to share with the world," Odden tells EDM.com. "In many ways, it is interconnected with everything I've done in music and graphics these past 30 years—my whole career." 
"FRIENDCHIPS" is a fictional pixel art game soundtracked by an eponymous chiptune concept album. The project features 12 songs and breakneck cut scenes, jump levels, boss fights and more.
"Each track from the beginning to the end helps tell the story of you—the player—working your way through the game," reads Odden's Kickstarter campaign.
Backers of the campaign can also receive a number of rewards, depending on which tier they support. These include a pixel art poster, custom die-cut stickers featuring the Pegboard Nerds graphics and an exclusive, limited edition pixel art book.
Check out a preview of "Chipslinger," one of the tracks from the album, below. 
Pegboard Nerds' sound is heavily inspired by the gaming world, specifically the Commodore 64. Classic music on this console serves as the backbone of the Nerds' branding and sound, a distinct blend of gritty basses and PWM leads.
Thanks to Odden and his Pegboard Nerds bandmate, Michael Parsbarg, the vast majority of the duo's releases have featured their unique pixel art aesthetic. Odden has drawn most of the art himself.
In addition to the FRIENDCHIPS album, H0ffman and cTrix have agreed to produce remixes for a few of the tracks if the project receives enough funding.
"I've secured amazing stretch goals featuring H0ffman and cTrix, two amazing musicians who have graciously chosen to support 'FRIENDCHIPS' by providing remixes in their own, distinctive style—should this campaign be successful," Odden added. "I really hope so, as I believe all artists should be paid for their work." 
You can back Odden's campaign and learn more about the project here.