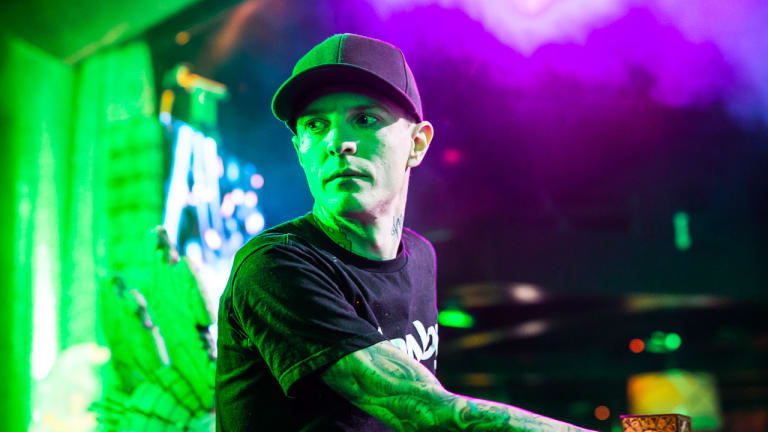 Polar to be the First Film Scored by deadmau5
Watch the trailer for Polar featuring a film score by deadmau5.
deadmau5 is no stranger to crossovers in markets outside of music, but he still has firsts to check off the list. By the end of the month, he will have one fewer, however. The Canadian superstar DJ/producer has scored Polar, a film whose official trailer has just been made available.
The Netflix original - which is based on a graphic novel of its namesake - follows the misadventures of "international hitman Kaiser Black." The score will showcase the cinematic side of deadmau5 (real name Joel Zimmerman). None of the music synced in the trailer hints at his instantly recognizable style of progressive house, in any event.
Zimmerman's debut album arrived in the form of 2005's Get Scraped, but the iconic producer's career entered the mainstream orbit following the 2008 release of Random Album Title. To date, he remains one of the most successful electronic music artists in the world having a hand in EDM as well as more classic styles.
Polar is slated for release on January 25th. For more information, visit the film's Netflix page.
FOLLOW DEADMAU5:
Facebook: https://www.facebook.com/deadmau5/
Instagram: https://www.instagram.com/deadmau5/
Twitter: https://twitter.com/deadmau5
SoundCloud: https://soundcloud.com/deadmau5