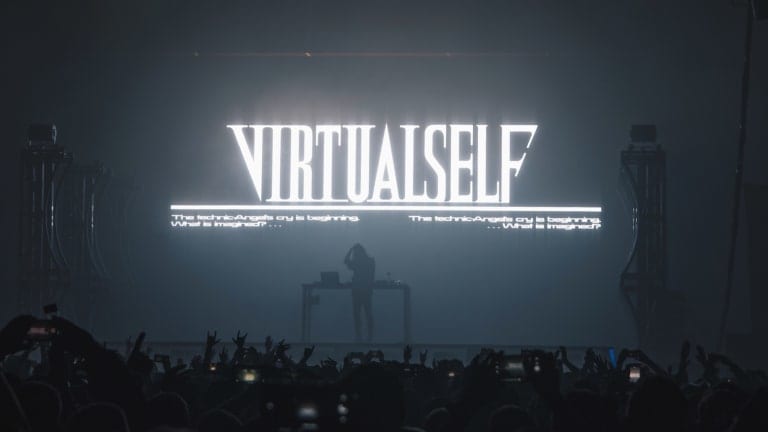 Porter Robinson Speaks About Grammy Nomination for Virtual Self
Porter Robinson discovered his Grammy nomination through Twitter.
Porter Robinson's early 2000s-inspired alias Virtual Self has remained one of the most innovative dance music projects since its 2017 birth. With the 2019 Grammy Awards right around the corner, Robinson recently opened up about Virtual Self's unexpected Grammy nomination for "Ghost Voices."
In a statement to Billboard Dance, Robinson says he discovered the nomination through Twitter of all places. At the time, he hadn't even realized "Ghost Voices" was submitted for consideration. 
"I was ecstatic, to be honest...I basically found out from Twitter...I just never once considered it as a real possibility at all...something about how vastly it exceeded my expectations," he said. "It was really gratifying."
Nearly all of Virtual Self's releases - including "Ghost Voices" - have garnered overwhelming support from within the dance music community. Robinson recalls how Calvin Harris was an early proponent of the project, and attributes some of the song's feverish initial success to his support.  
More broadly, the Virtual Self project as a whole has been impactful in very publicly bringing hard dance sounds to the forefront. In this regard, the project's continued validation from mainstream sources such as the Grammy's represents a big win for Porter Robinson and for dance music as a whole.
Virtual Self's "Ghost Voices" is contending for a Grammy in the Best Dance Recording category along with Above & Beyond's "Northern Soul," Disclosure's "Ultimatum," Fisher's "Losing It," and Silk City's "Electricity." 
The Grammy Awards are set to air on February 10th, 2019. 
FOLLOW Porter Robinson:
Facebook: https://www.facebook.com/porterrobinsonmusic/
Twitter: https://twitter.com/porterrobinson
Instagram: https://www.instagram.com/porterrobinson/
SoundCloud: https://soundcloud.com/porter-robinson