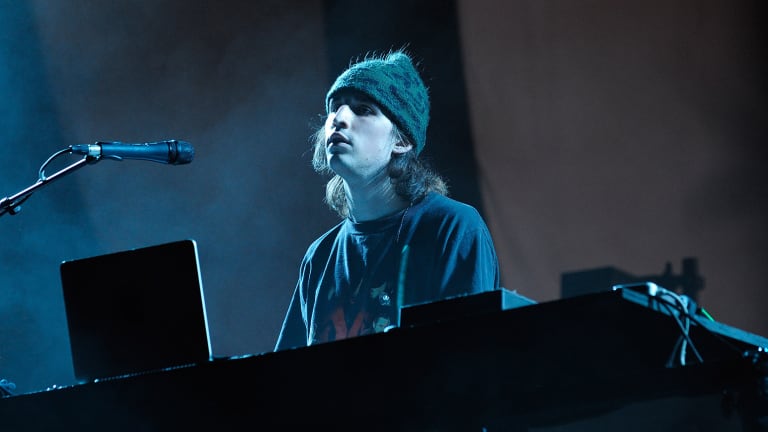 Porter Robinson Announces Cancer Fundraiser in Honor of Brother's Struggle
"Many more resources translates directly into higher survival rates."
Porter Robinson announced on Wednesday he will be partnering with The University of North Carolina at Chapel Hill, also known as UNC Medicine, to help improve the survival rate for Burkitt Lymphoma treatment for children in Malawi. 
The 26-year-old opened up to social media about his brother, Mark Robinson, and his battle with the rare and aggressive form of cancer. "He had a mass in his abdomen that was doubling in size every 24 hours," Robinson wrote. "Mark is pretty much my best friend - it was utterly devastating and one of the most difficult things I've ever been through."
With the help of Drs. Westmoreland and Hipps, and the nurses at UNC, Mark is now finished with his treatment and is cancer free. Porter calls attention to the fact that survival rates inside the US are 90% or more. However, children suffering from Burkitt Lymphoma outside of the U.S. aren't as fortunate, with survival rates as low as 29 percent. 
Dr. Westmoreland, one of the doctors who treated Mark, leads the pediatric cancer program for UNC in Malawi. Together, UNC and Porter have started a fund to increase the survival rate. "In this case, more resources translates directly into higher survival rates," Robinson wrote in his post. 
Second Sky Festival, the music gathering curated by Porter Robinson and Goldenvoice, will host a booth to accept donations for the cause. The goal is to raise $50,000, and Robinson announced he will be matching all donations. 
To get involved or for more information, visit the Robinson Malawi Fund website.
FOLLOW PORTER ROBINSON:
Facebook: facebook.com/porterrobinsonmusic
Twitter: twitter.com/porterrobinson
Instagram: instagram.com/porterrobinson
SoundCloud: soundcloud.com/porter-robinson
FOLLOW UNC MEDICINE:
Facebook: facebook.com/uncmedicine
Twitter: twitter.com/uncmedcenter
Instagram: instagram.com/uncschoolofmedicine