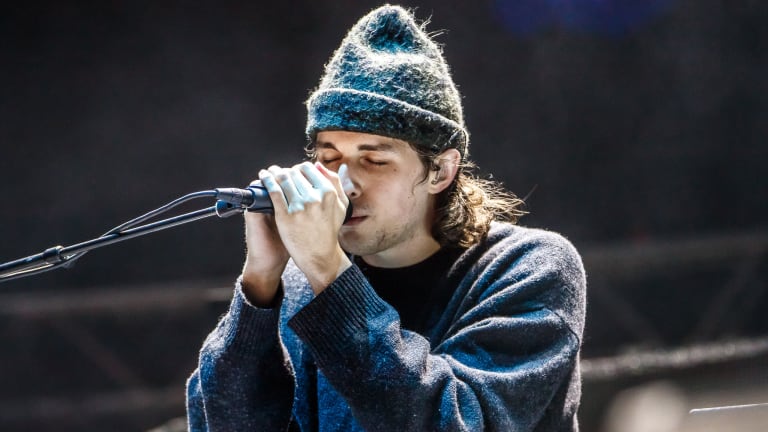 Porter Robinson to Rebrand Festival Following Complaints from Bay Area Promoters
Porter Robinson's Multiverse Music Festival bears striking similarities to a Bay Area event called the Multivrs is Illuminated.
Less than a week after Porter Robinson announced Multiverse Music Festival, he will reportedly need to change the name of the event. The organizers of another Oakland, California festival called the Multivrs is Illuminated have called out him and Goldenvoice in an open letter.
According to KQED, Jade Ariana Fair and Shawna Shanté Scroggins first organized the "black and brown punk fest" with the name The Universe is Lit in 2017 before changing it the following year. They write that Robinson and his backers failed to do their due diligence in determining whether a similar brand existed before launching their marketing campaign, which they say has eclipsed their own.
"To have an event put on by a mainstream, resourced white artist using the 'multiverse' concept in this form is infuriating and insulting, and a continuation of the ongoing violence and discrepancies in power that continue to produce disenfranchisement within cultural production," reads a passage of their letter. Fair and Scroggins demanded that Robinson and Goldenvoice publicly apologize, change the name of their event, have the name redacted from all press outlets, and donate to the 2020 edition of the Multivrs is Illuminated.
Yesterday, a spokesperson on behalf of the organizers of Robinson's festival told KQED, "We have been made aware of the Multivrs is Illuminated and are currently in the process of changing the name." At the time of writing, no visible changes have been made to the event website.
The event previously named Multiverse Music Festival is slated to take place on Saturday, June 15th at Middle Harbor Shoreline Park and will feature performances by G Jones, Kero Kero Bonito, Nina Las Vegas and Anamanaguchi.
FOLLOW PORTER ROBINSON:
Facebook: facebook.com/porterrobinsonmusic
Twitter: twitter.com/porterrobinson
Instagram: instagram.com/porterrobinson
SoundCloud: soundcloud.com/porter-robinson