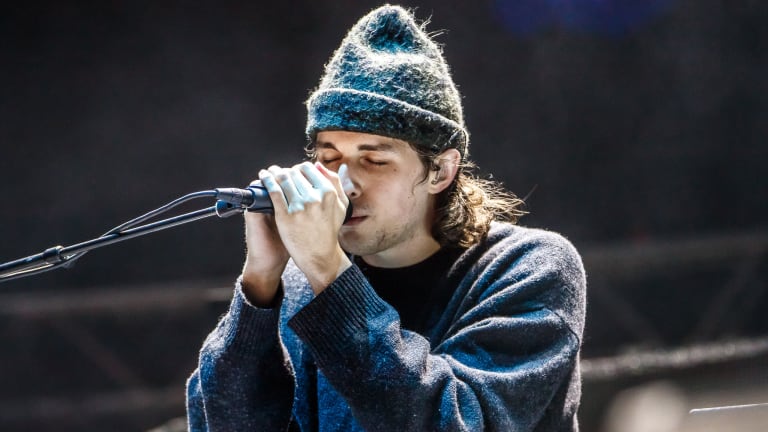 Porter Robinson's Second Sky Festival to be Live Streamed on Twitch
Viewers at home will also get to experience the debut of Porter Robinson's Second Sky Festival.
Ahead of its debut at Oakland's Middle Harbor Shoreline Park, the hotly anticipated Second Sky Music Festival has released its live stream link which will be hosted by Twitch. 
The Porter Robinson-curated festival will feature performances from Anamanaguchi, Cashmere Cat, G Jones, Madeon and more. Porter Robinson himself will open the festival as his alternate alias, Virtual Self, and will also close it with a headlining set. The live feed will kick off starting at 4:00 Pm PST and conclude at 10:00 PM PST on Second Sky's first day of action, June 15th. 
The sold-out festival presented by Goldenvoice will highlight many of the weekend's sets including the return of Robinson's beloved "Worlds Live" show. Live stream viewers will additionally have the opportunity to donate to Robinson's charity, the Robinson Malawi Fund. The initiative seeks to support the care of children from Malawi who suffer from Burkitt lymphoma, a rare form of cancer.
Check out the set times and lineup for Second Sky's debut below. For more information on the festival's live stream schedule, follow Twitch's music channel here.
FOLLOW SECOND SKY FESTIVAL:
Facebook: facebook.com/secondskyfest
Twitter: twitter.com/porterrobinson
Instagram: instagram.com/secondskyfest