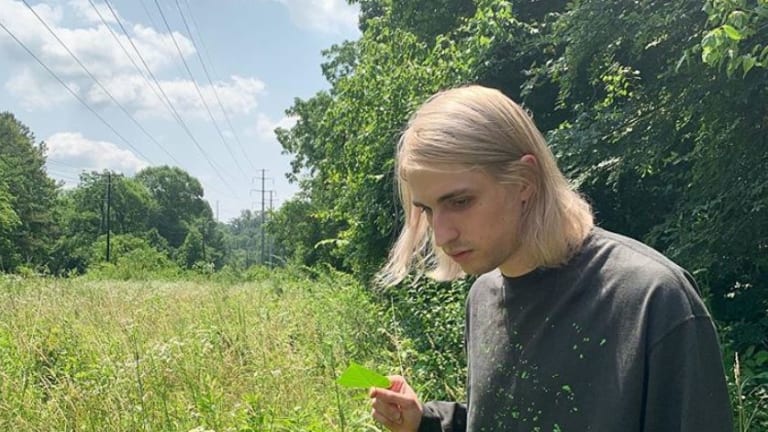 Relive Porter Robinson's Only "Worlds Live" Set of 2019 at Second Sky
Among the highlights of Second Sky Music Festival was this special Porter Robinson set.
This past weekend saw the debut of Second Sky Music Festival, the two-day Oakland, California event curated by none other than Porter Robinson. The gathering boasted a number of standout moments, among them Robinson's only "Worlds Live" set of this year. Fortunately for those unable to attend or live stream the spectacle, a video recording has surfaced.
As with all the sets comprising the first day of the festival, Robinson's "Worlds Live" set could be watched via video live streaming platform Twitch. A vigilant fan captured the set and uploaded it to YouTube along with a tracklist showing that the prodigious producer bounced between remixes and edits of favorites like "Sad Machine," "Polygon Dust" and "Divinity."
Second Sky Music Festival was originally called Multiverse Music Festival, but Robinson and Goldenvoice rebranded it following complaints from promoters of a local festival with a similar name. Second Sky was only slated to take place on a single day, but tickets sold out so quickly that another day was added.
Robinson first premiered "Worlds Live" on a tour coinciding with his 2014 album Worlds, which marked a significant and celebrated shift in his signature sound. He had all but retired the stage show when he launched his Virtual Self alias in 2017. 
A number of track debuts, live set recordings and other highlights will likely emerge in the wake of Porter Robinson's Second Sky Music Festival in the coming days.
H/T: River Beats
FOLLOW PORTER ROBINSON:
Facebook: facebook.com/porterrobinsonmusic
Twitter: twitter.com/porterrobinson
Instagram: instagram.com/porterrobinson
SoundCloud: soundcloud.com/porter-robinson
FOLLOW SECOND SKY FESTIVAL:
Facebook: facebook.com/secondskyfest
Twitter: twitter.com/porterrobinson
Instagram: instagram.com/secondskyfest