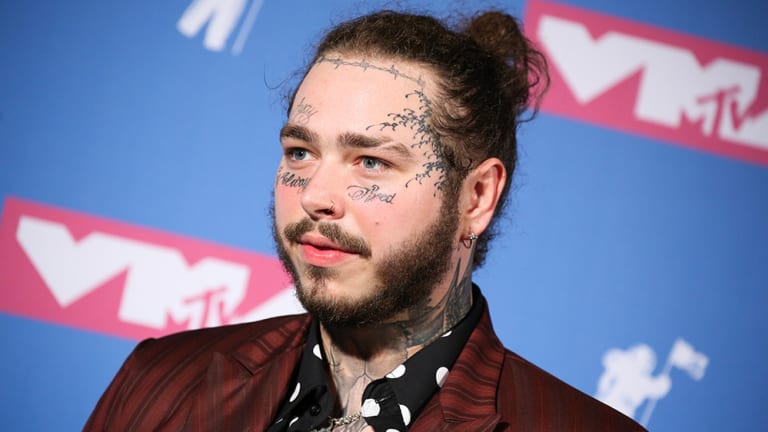 Post Malone & 15 Passengers Land Safely After Plane Tires Blew Out
Post Malone's private plane made an emergency landing after its tires blew out after takeoff.
Post Malone and 15 others took flight in a private jet Tuesday morning only to realize two of the left plane tires blew out shortly after takeoff. Terrifying! The group took off from Teterboro Airport in New Jersey around 10:50 AM, headed to the London Luton Airport. 
The pilot began circling New York immediately after realizing the tires had blown out. After hours of being stuck in the air, the plane was rerouted and landed safely at Westfield-Barnes Regional Airport in Westfield, Massachusetts. It later made its way back to New York. 
The rapper performed at the 2018 VMAs Monday night, planning to fly to London the following morning. We are relieved everyone made it out safely!