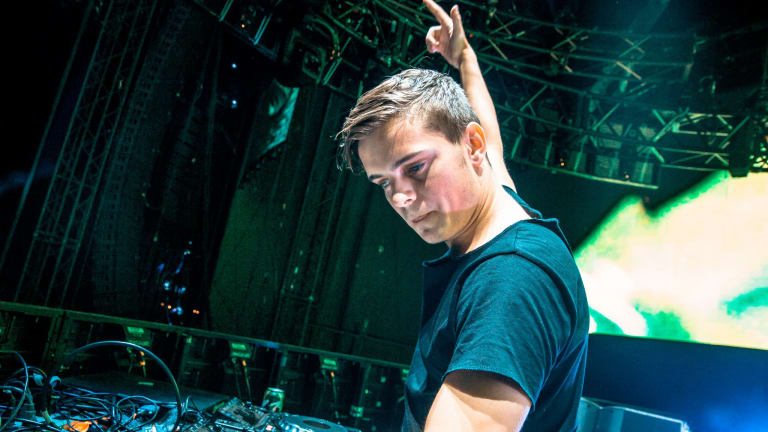 Watch Martin Garrix Prepare for ADE in The Martin Garrix Show S3.E9
An inside look into how Martin Garrix prepared for his biggest week of 2018.
It's no secret that Martin Garrix kept quite busy during this year's Amsterdam Dance Event (ADE). Now that it's over, the Dutch superstar DJ/producer's fans can see how much his team must prepare in the month leading up to such a monumental week.
The latest episode of The Martin Garrix Show starts with footage of Garrix and company testing out the visuals for his back-to-back Amsterdam RAI performances. They explain that the story-driven stage show - which they call Martin Garrix Presents: ANIMA - depicts an AI gaining sentience and transcending its digital form. They divided the show into four chapters titled "Consciousness," "Void," "Transcendence" and "World."
The episode also gives Martin Garrix fans a window into how he budgets his time between tour life and music production. After testing out the ANIMA visuals, he heads to the studio with Polish DJ/producer Blinders in tow. Once there, they add finishing touches to the last two tracks comprising Bylaw, the EP Garrix released over five days before and during ADE. It ends with a sleep-deprived Garrix showing up to the shoot for his Dyro collaboration, "Latency."
Even after ADE, Martin Garrix doesn't appear to have slowed down in the slightest. On Thursday, November 1st, he will release "Dreamer" featuring American singer Mike Yung via his own label, STMPD RCRDS. Pre-save the song on Spotify here.
FOLLOW MARTIN GARRIX:
Facebook: https://www.facebook.com/martin.garrix
Twitter: https://twitter.com/MartinGarrix
Instagram: https://www.instagram.com/martingarrix
SoundCloud: https://soundcloud.com/martingarrix