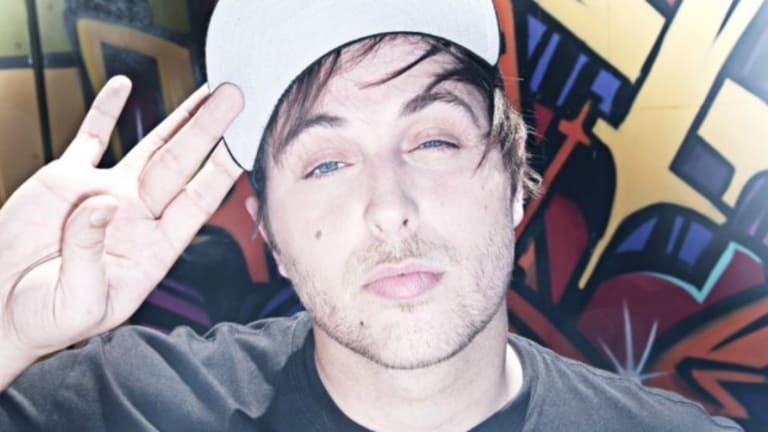 Pretty Lights Adds on Two New Stops to his Epic 'An Episodic Tour'
Pretty Lights is back with Season 2 of 'An Episodic Tour' and just added on 2 new tour dates!
Derek Vincent Smith a.k.a Pretty Lights is back with season two of the undoubtedly epic 'An Episodic Tour.'
What began during 2015's landmark two-day event in Telluride, CO – Season 2 of the tour which encapsulates a series of multi-day events, complete with the live band featuring Derek Vincent Smith, Borahm Lee, Alvin Ford Jr., Chris Karns and Brandon Butler is back on the road soon and has two more stops added on! Each stop will host a variety of special guests curated by Smith himself, in addition to renditions of all the Pretty Lights music you love ofcourse sans him and the uber talented band.
In mid-September, the tour in all its brilliance will return to the Bank of New Hampshire Pavilion in Gilford, NH where it all began last summer with the debut of the series which was personally curated by Pretty Lights himself. The tour will then continue on to Texas, where it will take place for the very first time with two nights at the Whitewater Amphitheater in New Braunfels in the end of September.
The highly anticipated Episode 06 will kick off Season 2 of the tour this August at the Gorge Amphitheatre in George, WA. Following that, Episode 07 will unravel at the stunning Red Rocks Amphitheatre, CO and Episode 08 at Chicago's Northerly Island. These newly announced shows, Episodes 09 and 10 in New Hampshire and Texas respectively, will close out Season 2 of the Episodic Tour!
The highly anticipated line-ups revealing the talented array of supporting acts for the tour from Atmosphere to Maddy O'Neal have also now been revealed! Complete details of the line-ups, tickets and the works including no holds barred, Backstage and VIP experience tickets can all be found here.
You can also sign up to the Pretty Lights mailing list here to get a heads up and sweet deals on the fan Pre Sale tickets to the newly announced New Hampshire and Texas shows!
If the rave reviews of the experiences from Season 1 of 'An Episodic Tour' are anything to go by, we'd say waste no time in snagging those tickets to experience these mini festivals in your city in round 2 now!