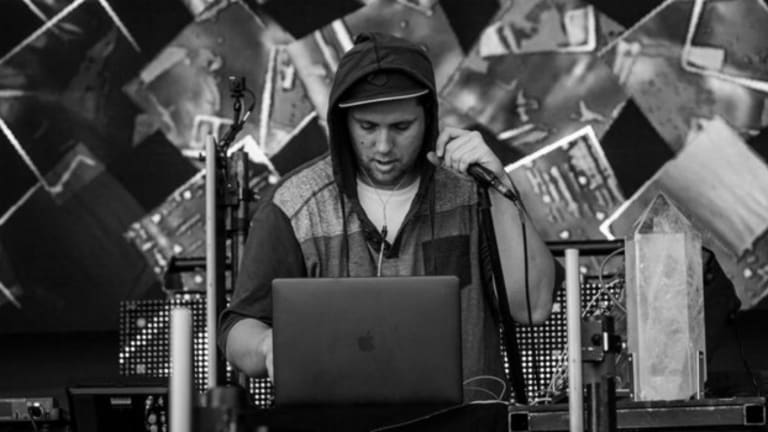 Pretty Lights live streams NYE Weekend Sets to Support Hurricane Relief Efforts in Puerto Rico
I an effort to do his bit for Puerto Rico, Pretty Lights will Live Stream three shows over the NYE weekend and allow fans to donate from there towards efforts put in for Hurricane relief in Puerto Rico.
Mother nature has her ways, and what she has in store for us tomorrow or well, even in the next moment, no one can tell. Early on in the first half of 2017, we saw an announcement by Pretty Lights about the much anticipated Island of Lights, his very own festival to be held in early December in Fajardo,Puerto Rico.
The three day immersive offshore festival was all set to host the likes of Gramatik, Tycho and ofcourse three back to back nights of Pretty Lights Live! After the April announcement the excitement levels for this unique experience were legit through the roof. But come September, Puerto Rico was marred by not one, but two extremely severe hurricanes which left the country and its people in a debilitated state.
After analyzing and taking a deeper look at the devastation brought by Hurricanes Irma and Maria, Island of Lights was cancelled, and rightfully so. Full refunds were issued to all the ticket holders, but back from that point itself, they urged ticket holders to do their bit and make any donations they could towards the relief efforts in Puerto Rico from their refunds.
In ongoing efforts since, Derek Vincent Smith a.k.a. Pretty Lights has decided to further his comm to do his bit to raise funds towards the relief efforts. Over the New Years Eve Weekend, Pretty Lights will be streaming his sets from his shows on December 28-29 at The Fillmore in Detroit, MI (10:15pm ET) and on December 31 at The Fillmore in Philadelphia, PA (10:05pm ET) for free!

The Live streams will be on the Pretty Lights Facebook page and the Pretty Lights YouTube Channel. The main aim of these free streams is to encourage his fans to donate towards the efforts being put in by United for Puerto Rico. A donate option will be available on both streams and all donations from the streams will go directly to United for Puerto Rico to assist with hurricane relief efforts. Additionally, $1 from all ticket sales in Detroit and Philadelphia will go to United for Puerto Rico via Plus 1.
In a similar effort, earlier this year Pretty Lights Live ran a campaign for their performance at Whitewater Amphitheater in New Braunfels, TX held on September 29–30. The campaign generated an estimated $55,238 from donors for relief efforts towards those impacted by Hurricane Harvey and definitely showed this is a promising model to help raise funds and do their bit.
Stream the Shows from Detroit and Philadelphia here -
H/T - Dancing Astronaut