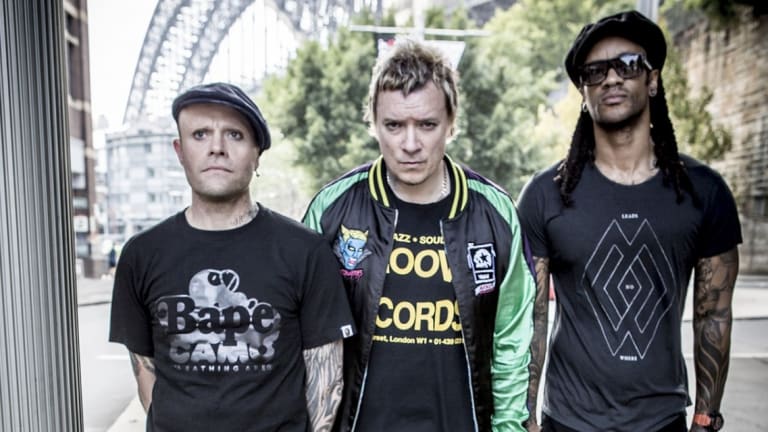 Fans Celebrate 25th Anniversary of The Prodigy's Breakthrough Album with Road Sign Tribute
Fans are keeping The Prodigy's legacy alive with a road sign tribute in Braintree, Essex.
A road sign near Braintree, Essex in the U.K. was spray painted by a fan of The Prodigy celebrating the 25th anniversary of the bands album Music for the Jilted Generation.
The world's biggest punk rave group, The Prodigy, came together in Braintree in 1990. This 25th anniversary tribute was made by a hooded fan who spray painted The Prodigy's iconic ant symbol on the road sign alongside "1994," the year the group's breakthrough album was released. 
Fans of The Prodigy have been committed to keeping the group's legacy in the forefront. The band's frontman Keith Flint passed away in March of this year. The Prodigy tweeted a short clip of the masked painter showing their support for the tribute on Twitter.
An online petition to erect a statue of Flint in Braintree's town centre has also gained substantial traction. At the time of writing it has surpassed 10,000 signatures. 
Music for the Jilted Generation was released on July 4th, 1994. 
FOLLOW THE PRODIGY:
Facebook: facebook.com/theprodigyofficial
Twitter: twitter.com/the_prodigy
Instagram: instagram.com/theprodigyofficial
SoundCloud: soundcloud.com/theprodigy