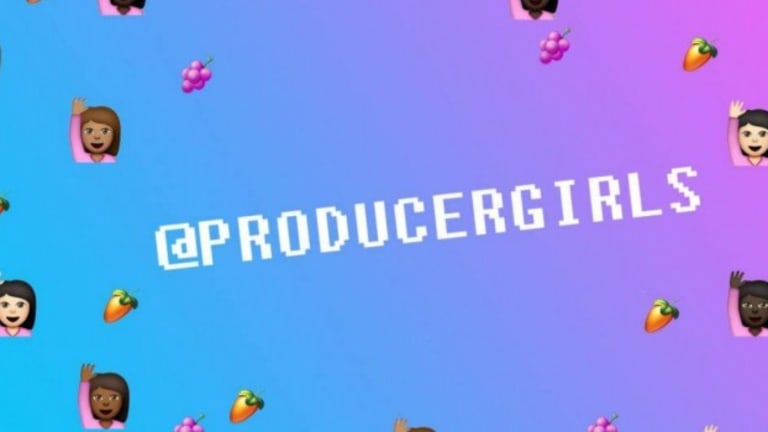 New Kickstarter Campaign Hopes To Empower More Women to Become Electronic Music Producers
Producergirls are providing resources and software along with training to help women in music pursue and nurture their music production skills, for free!
Launched in February 2016, Producergirls is an artist collective founded by London based DJ and producer E.M.M.A. With a focus on getting young women into electronic music production, the workshops give girls who have an interest in learning music production tips, expert advice and free software to help them get started.
The London-based, Liverpool-born artist, started this project in early 2016 as a way to address the gender imbalance in the music industry. Joined in her endeavours by grime dons P Jam and Dexplicit, hyperdub's pioneer producer Ikonika at the start and then Glasgow's club queen, Nightwave joining in along the way, they formed a strong squad of mentors covering all the various aspects of production.
As E.M.M.A. best described it in a blogpost announcing the second ever workshop, Producergirls is a project for the "girls who've ever heard a shit tune in the club and thought 'I can do better that that!'" This was (and is!) their chance to make it happen. And with the enormous turnout of applications E.M.M.A received for the first workshop showed there was a lot of backing this belief.
"I've built a dream team of amazing producers with Dexplicit, Ikonika, P Jam and Nightwave to encourage more girls to take up music production. If we create a fun environment together with the tools, expertise and support needed to get people off the starting blocks, I think we could be onto a good thing. Everyone will get free access to software so that they can hit the ground running to develop their sound and make some tunes!" - E.M.M.A.
Having completed 4 workshops since they began, Producergirls is now looking to expand and grow out of only London and its surrounding areas. In order to grow this skill sharing, supportive environment for girls who want to learn but have not yet had the opportunity, funds or connections to do so, Producergirls themselves now require some funds. In order to keep this going and to continue and expand to make a real difference to the game, they have started a kickstarter to help cover costs of taking their workshops around the country.
In terms of the assistance with the DAW software, FL Studio and Ableton have supported the cause by the way of providing the participants free software!
Since the beginning and over the duration of the past 4 workshops, the team has introduced around 80 women to music production through their events, but have already had close to 1000 applications, which only goes to show the level of interest that has been received!
With 30 days still to go for the Kickstarter, the team has already met and exceeded their goal of £2000 but encourage backers to continue with their generous support to assist them to keep running the free DIY music production workshops for girls around the UK as they have been!
You can do your bit and pledge to back the cause and support Producergirls here!