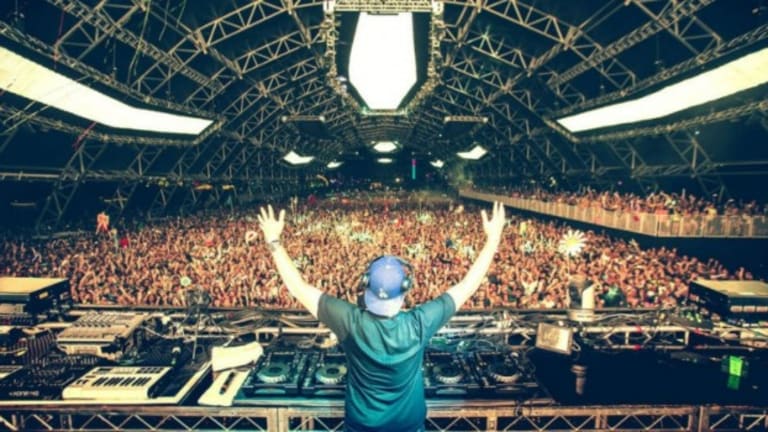 New "Pryda Presents" Drops First Release by Cristoph & New Tonja Holma Music
Eric Prydz launches a new label imprint, 'Pryda Presents'
Eric Prydz is now in London for the first ever and extremely anticipated EPIC 5.0 which promises to be nothing short of stunning! As the only European gig scheduled for the tour, Prydz will unveil the iconic show at the Steel Yard, created specifically for this year's Creamfields! Set to take place on May 27, this will be Prydz' first EPIC performance in London after nearly five years.
Also, days ago he announced the comeback of EPIC Radio to Beats 1. And with the festival season upon us, Prydz has no plans of stopping with the amazing new music and news for his fans. Prydz premiered several new tracks during his comeback show last friday including the Pryda remix for his Cirez D classic, "On Off."
Prydz just days ago announced a new imprint with "Pryda Presents." The label's first release will be "Feel" by Cristoph, which was also premiered among all the new music during the return of EPIC Radio last week on Zane Lowe hosted Beats 1. As a DJ, Cristoph's sets and productions range from Deep House to Tech House to Techno. Integrating heavy basslines with quality uplifting melodies, his music sensibilities appeal to an extremely broad spectrum of fans. Though the announcement did not come with a pinpointed release date for the single, it does include a particularly fascinating other piece of information regarding one of the iconic producer's many many lesser known alter egos.
Among his extremely well known aliases - Eric Prydz, Pryda and Cirez D, Pryda also goes by a lot of more covert alter egos often forgotten, among which an intriguing one is that of Tonja Holma. After giving this side of his a four year hiatus, the second release on Pryda Presents is all set to be Pryda making a return under his Tonja Holma alias.
Here's a taste of Prydz as Tonja Holma with "Spanish Delight."
What's your favorite Eric Prydz project? Let us know in the comments!