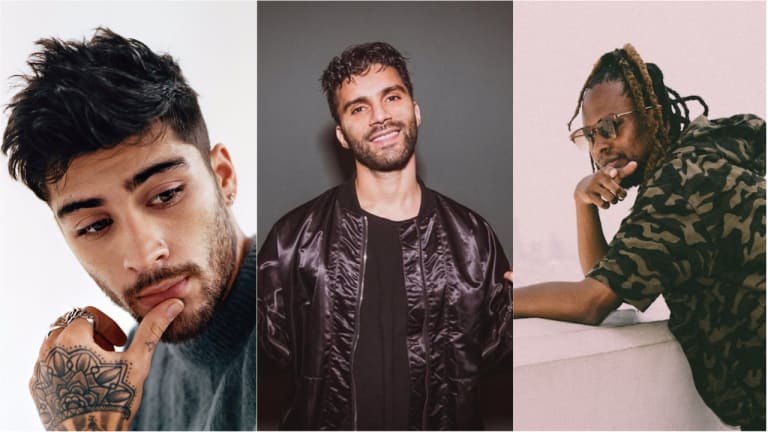 R3HAB Joins ZAYN and Jungleboi For New Single, "Flames"
Their hotly anticipated collaboration "Flames" has arrived.
R3hab, ZAYN and Jungleboi have dropped a scorcher. Their collaboration "Flames" came to light in the form of a teaser just a short week ago, but the news sparked insatiable demand. Luckily, fans can stream "Flames" in full now.
The dark and foreboding track marks one of R3HAB's biggest collaborations to date. R3HAB (real name Fadil El Ghoul) has been producing high-energy dance hits since 2008. Presently, the producer has been leaning into vocal-driven originals. With a strong vocal from Zayn Malik, formerly of One Direction, "Flames" falls into a similar vein. 
The two are joined by British producer Jungleboi who comes with a robust résumé of his own. The producer has previously worked with The Black Eyed Peas and Jacob Banks, and is an artist in his own right. On Twitter, El Ghoul thanked Jungleboi for his teamwork and patience, and ZAYN for the opportunity.
R3HAB, ZAYN, and Jungleboi's "Flames" arrives by way of El Ghoul's own CYB3RPVNK imprint.
FOLLOW R3HAB:
Facebook: facebook.com/r3hab
Twitter: twitter.com/r3hab
Instagram: instagram.com/r3hab
SoundCloud: soundcloud.com/r3hab