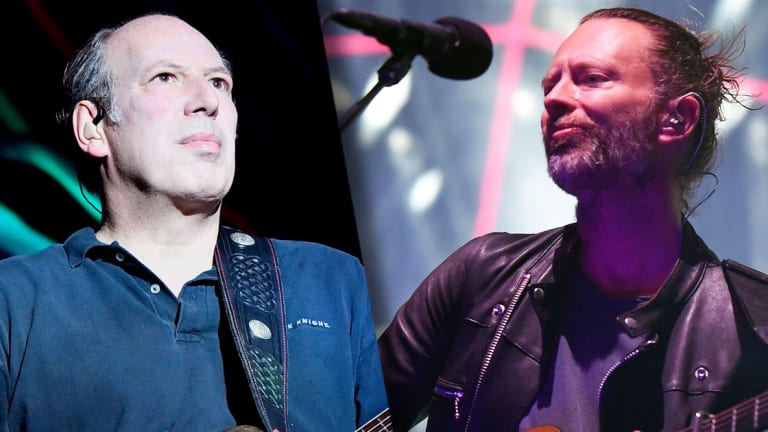 Radiohead and Hans Zimmer Paired up for 'Bloom,' Planet Earth: Blue Planet II Theme
This updated, epic rendition of Radiohead's 'Bloom' is perfect for the Planet Earth: Blue Planet II theme.
Hans Zimmer can be heard in just about any superhero and action movie, including Batman Begins, The Amazing Spider-Man 2, Inception, Interstellar, and Pirates of the Caribbean: Dead Man's Chest. Now, him and Radiohead have come together for a dynamically impressive track, "Bloom," for Planet Earth: Blue Planet II. Paired with the stunning imagery captured by the Planet Earth team, "Bloom" is absolutely a tear-jerker.
"Bloom" is a reworked and re-recorded version of Radiohead's original "Bloom" from their 2011 album, 'The King of Limbs.' The new version includes re-recorded vocals and an orchestral composition from Zimmer. 

"'Bloom' was inspired by the original Blue Planet series so it's great to be able to come full circle with the song and re-imagine it for this incredible landmark's sequel. Hans is a prodigious composer who effortlessly straddles several musical genres so it was liberating for us all to work with such a talent and see how we wove the sound of the series and 'Bloom' together." - Thom Yorke, Radiohead lead singer
Hans Zimmer's orchestral production ingeniously complement Yorke's vocals. Did we really expect anything less from Hans Zimmer and Radiohead, though? The Planet Earth and Blue Planet series are notorious for having state-of-the art music and technology, and we can certainly agree that this is an absolute welcome for what looks like a beautiful upcoming chapter of Planet Earth: Blue Planet II.