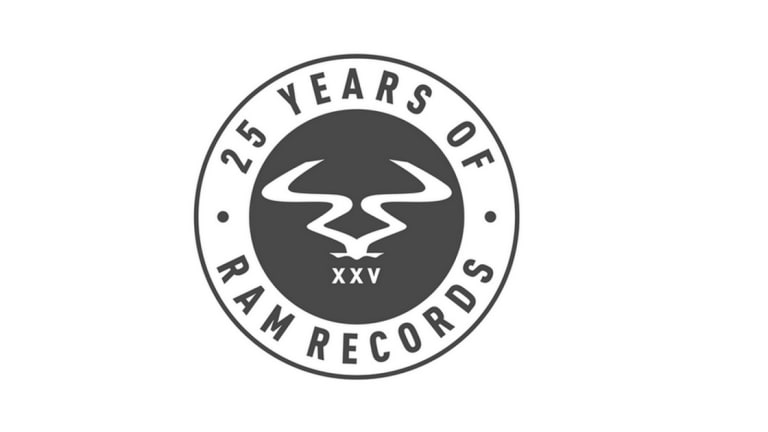 RAM Records to Release Huge Remix Album for Their 25th Birthday
Christmas comes early this year.
Legendary RAM Records, one of the most prominent institution when it comes to Drum and Bass is releasing a massive remix album as a celebration of 25 years in the business.

The record label, founded in 1992 by Andy C and Ant Miles, announced that the new remix album Ram25 is scheduled for release on December 15th. The record is set to feature some of the classics that made the label what it is today but in a new rendition.
Artists such as Chase & Status, S.P.Y., Calyx & Teebee, DC Breaks, Enei, Marky, Benny L and many others will take on classics such as "The Gatekeeper" by DJ Fresh, "Valley Of The Shadows" by Origin Unknown, Sub Focus' "X-Ray" and Andy C & Shimon's "Nightflight." New compilation will have two tasks - to recall some of the legendary tracks, as well as celebrate some of the new stars.
In a recent interview with British website, UKF.com labels' founder Andy C said:
"Words cannot describe how proud I am of RAM reaching this milestone. Never in my wildest dreams at 16 years of age when I started the label did I think we would have achieved all the amazing things we have done to date. This has not only been mine, but so many others life's work, passions, and dreams. I want to say a huge thank you to the artists & staff who have written the RAM story over the past 25 years."
Jim Gash, RAM Records label manager added:

"Working with RAM has been one of my career highlights, being part of a wicked label, teams and working with very talented artists is an honor. I feel privileged to have been part of this project as twenty-five years is a huge milestone for a label within any music genre. We hope you enjoy this album as much as we did putting it together for you! Big up all the loyal RAM junglist soldiers!"
Full tracklist will be available soon, so the only thing we can do now is to wait. In the meantime, here's the first track from the album: