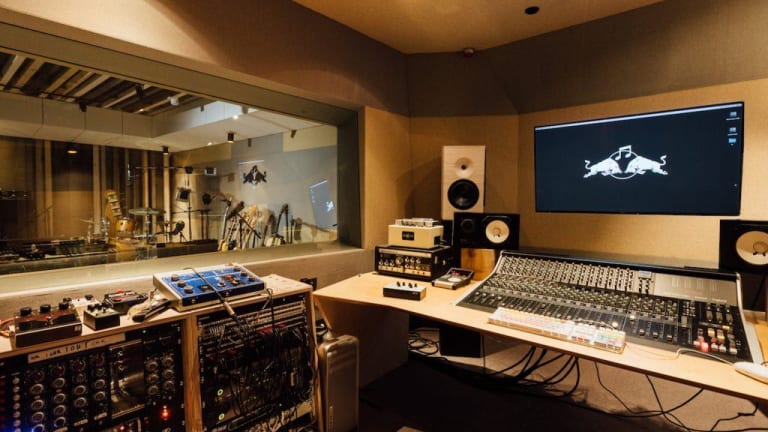 Red Bull Music Academy and Red Bull Radio to Call it Quits After 21 Years
Artists like Aloe Blacc, Flying Lotus and Benga have been associated with Red Bull's soon-to-be-closed music program.
Red Bull's traveling workshop and performance collective, Red Bull Music Academy, announced they will be shutting down in October of this year. In addition to the academy, Red Bull Radio will be dissolved as well. 
The invite-only program helped up-and-coming artists get their foot in the door in the music industry and offer a wide variety of support to their exclusive roster. On the other side of the coin, the radio station gave fans a way to check out some of the best and brightest in the underground. 
Artists like Aloe Blacc, Flying Lotus, and Benga have released music or have been associated with the academy or radio.  
During a conversation with Resident Advisor a Red Bull spokesperson said:
After 20 years of supporting artists worldwide with its music program in a rapidly changing world, Red Bull will maintain its purpose of providing a global platform to promote creativity—but it is changing the means of delivery. Red Bull will be moving away from a strongly centralized approach, will gradually phase out the existing structure and will implement a new setup which empowers existing Red Bull country teams and utilizes local expertise. Red Bull will continue to explore new ways to support promising and cutting-edge artists wherever they may be.
It will be interesting to see how Red Bull will keep their promise to continuing their support of up and coming artists. At the time of writing, no future plans have been announced.
H/T: Your EDM
FOLLOW RED BULL MUSIC ACADEMY:
Website: redbullmusicacademy.com/
Facebook: facebook.com/RedBullMusicAcademy/
Twitter: twitter.com/mdbpfest
Instagram: instagram.com/rbma/