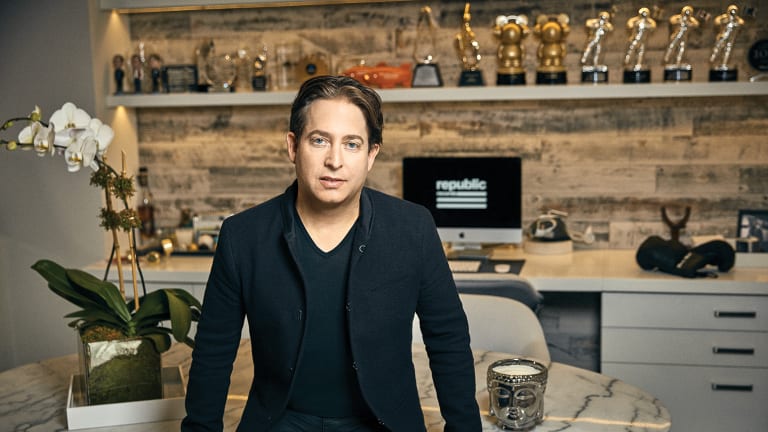 Republic Records President Charlie Walk Fired From 'The Four,' Placed on Leave at Republic Records
Walk is being accused of sexual assault by a former Sony Music employee that worked under him.
After alleged accusations of sexual assault against the Republic Records president, Charlie Walk, Walk has been fired from Fox's singing show, The Four: Battle for Stardom. In addition to Fox's firing of The Four judge, Walk has been placed on leave at Republic Records.
Walk has been accused of groping Tristan Coopersmith, a colleague of his that worked under him at Sony Music. In a detailed letter at her current job, Life Lab, Coopersmith outlined the "truly vulgar words and ideas" that Walk had sent to her. She claims that Walk would mention sexual fantasies he had of her as well as put his hand on her thigh at work dinners.
Walk was a judge on The Four along with Sean "Diddy" Combs, Meghan Trainor, and DJ Khaled. He joined Columbia Records back in 1990 and became the president of Epic in 2005, which lasted for four years until 2009. In 2013, he joined Republic as their executive vice president. He then became the president of the Republic group in 2016.
Out of respect for the contestants, my fellow judges and everyone involved with the show, I have made the decision not to attend the finale of 'The Four.' I do not want my presence to be a distraction. Needless to say this is very upsetting. Although I continue to support the 'Me Too' movement, there has been an extreme rush to judgment against me in this particular case which is unfair and inconsistent with anything that even actually happened. I welcome any investigation so that in short order these unfounded and hurtful accusations can be put to rest.
Walk is going through an investigation and will remain on leave throughout the duration of the investigation.