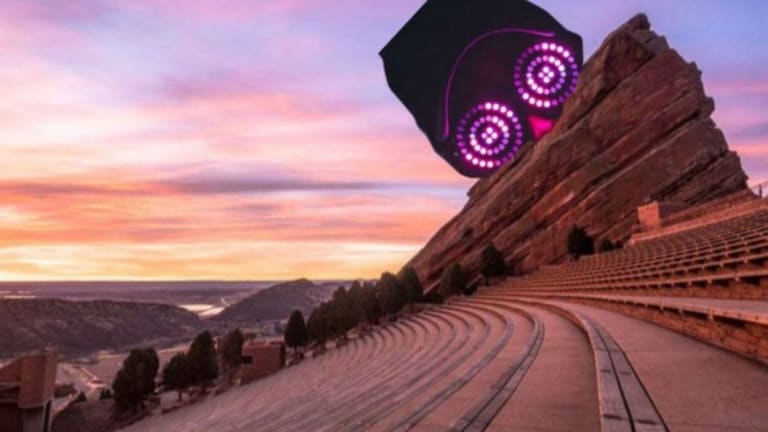 Rezz Hypnotized Denver and Announced Red Rocks Headliner in 2018 [REVIEW]
Rezz shows she's ready to take her music to the next level with Denver double header and the biggest step in her career.
Mind control is contagious, and three thousand plus fans in Denver were thrilled to be under Rezz's spell on Thanksgiving Eve.
After tickets quickly sold out for her first headlining set in Denver, the 22-year-old producer and her team added a second show, which put the Ogden Theater at capacity two nights in a row.

From the first time her signature creepy house sound wound its way around my eardrums, I knew this girl was special. There was something about her approach to music that intrigued me, and obviously millions of others. Maybe it's the simplicity, even minimalism of the music she makes, maybe the soothing modulations she chooses, maybe the hard, steady bassline that slithers through most of her songs. Hell if I know, but it grabbed me and all I wanted was more.
My one goal for Electric Forest this year was to see Rezz's set, and my one regret was missing it due to unforeseen Forest magic. But everything happens for a reason, and when she announced the Mass Manipulation tour was coming through Denver shortly after, I laid down cash on the spot. Now I'm even more convinced she's a wizard.
Thanks to supporting acts, BlackGummy (another Mau5trap artist) and Dr. Fresch, who prepped the amassing crowd on night two with equal parts spacey trance and bouncy house tracks, I found a couple new artists to keep my eye on. As the openers whet our appetites for the slinky industrial beats we knew Rezz was about to bring, the air grew thick with anticipation, and smoke. This would be the first time many fans had ever gotten to see her perform live, myself included, and Denver Rezz cultists were ready to be under her influence. By the time the enigmatic DJ took the stage, finding a sliver of space to be Mass Manipulated in the crowd was a challenge, if not impossible. We were in the soup for the duration - exactly where we wanted to be.
I wouldn't call myself a big fan of house music, and less of trance or even techno. I'm a bass head and usually stay pretty neatly tucked into my corner of the dance music world. But at one point in the middle of Rezz's set, standing in a sea of people who couldn't take their eyes of the screen in front of them, or the maestro controlling all of it, I realized that what Isabelle Rezazadeh does is truly genre busting. It doesn't fit neatly into any of these musical labels, and yet encompasses all of them. The fact that her most recent album on Soundcloud is tagged simply #Rezz, says to me that she knows that's just what she's doing.

Far from just playing out her most recent releases, Rezz dropped some unexpected goodies that you'll have to catch her live set to experience, and another treat that's both surprising and predictable; a Red Rocks show.
While she's played support for big shows like Dead Rocks, Rezz Rocks will now claim a spot on the 2018 schedule. A date has not yet been announced. Clearly, the powers that be think she's ready, and judging by her enthusiastic reception in Denver (and around the world), we know we are.