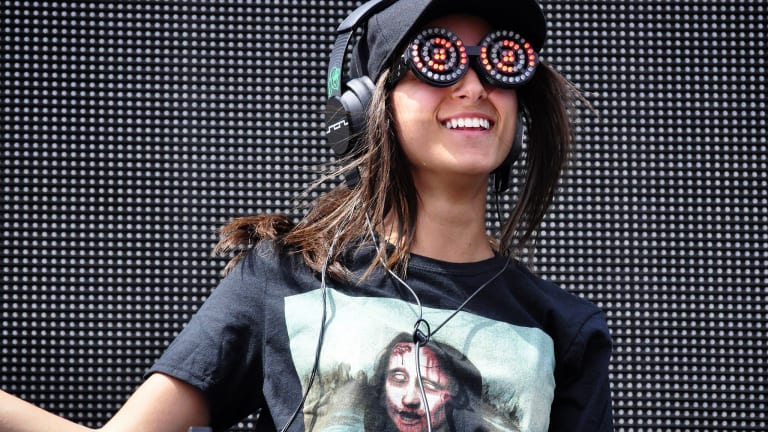 Watch Rezz Dropping Her New ID "Life & Death"
Boy, does this sound super gnarly!
We don't know what Rezz is up to, but whatever she's doing has all of us super excited. If you're not following up with what we are excited about, please come out of whatever rock you've been raving under. A few weeks ago we wrote about Rezz announcing that she's done with another album, you can read the full story by clicking here. Then the news about her & deadmau5 collaborating drops, thereby leaving all of her fans in pure awe.
Now, seems like we finally have a teaser of one of many tracks our "space mom" must be working on her spaceship. The video below shows her dropping a new track which definitely sounds like something she'll make. While it's super groovy and shouts "hey, rezz made me," we're still not sure if this is a single or a collaboration. Since her new album is done, there's a high possibility that this might be one of the tracks from the upcoming album, but guess we'll have to wait and see what the future enrolls. This track is definitely a banger though!
Watch the video below of Rezz dropping her new ID, Life & Death!