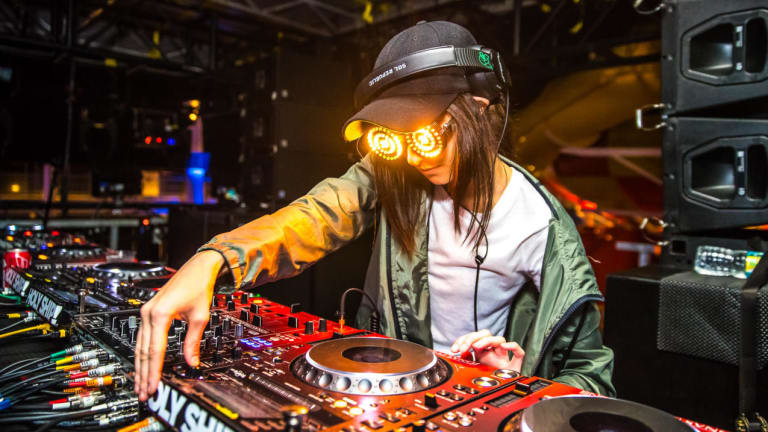 Rezz Reveals what Nightmare On Rezz Street will Be Mid Countdown
We'll give you a hint: It's not an '80s horror movie.
It appears as though Rezz couldn't wait to let fans know what to look forward to from Nightmare On Rezz Street. The Canadian DJ/producer (real name Isabelle Rezazadeh) shared a mysterious countdown timer two days ago, and has now revealed what waits at the end.
In posts made across platforms, Rezazadeh explained that Nightmare On Rezz Street will be a Halloween mix comprised of unreleased and original music. She will make it available to her following on Monday, October 22nd, but she did not specify a music streaming service. Rezz fans can look forward to a wealth of new IDs - such as the one she premiered at Rezz Rocks last weekend.
Rezazadeh was originally discovered by deadmau5, who signed her to his Mau5trap imprint in 2016. Since then she's exploded in popularity. In addition to amassing a following who literally refer to themselves as a cult, her style has been emulated by artists like anonymous producer Deathpact. 
Following the Nightmare On Rezz Street drop, Rezz will continue the Certain Kind of Magic tour with a performance at Suwannee Hulaween in Live Oak, Florida on October 26th. In the meantime, sign up for updates on the Halloween mix here.
FOLLOW REZZ:
Facebook: https://www.facebook.com/OfficialREZZ/
Instagram: https://www.instagram.com/officialrezz
Twitter: https://twitter.com/OfficialRezz
SoundCloud: https://soundcloud.com/official-rezz