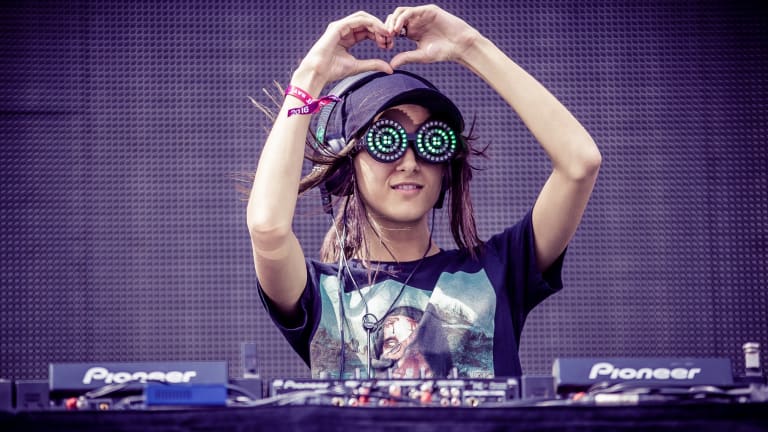 Rezz Shares Full Video of Performance at Red Rocks Amphitheatre
If you couldn't make it to Rezz Rocks, this is the second best thing.
For diehard Rezz fans, Rezz Rocks may well have been the highlight of the 2018 festival season. "Space Mom" used her Red Rocks Amphitheatre performance on October 13th as an opportunity to test out unreleased music, among other things. Two weeks later, she's uploaded a video of her set to YouTube.
As can be seen in the roughly one-hour clip, each track selected by Rezz (real name Isabelle Rezazadeh) builds towards one of the suspenseful, dissonant aural journies for which she's garnered worldwide renown. Between stunning visuals, the venue's near-perfect acoustics, and her slender figure bobbing behind the decks, the audience was treated to something of an audiovisual spectacle.
This isn't the only DJ mix uploaded by Rezazadeh as of late. Two weeks ago she shared Nightmare On Rezz Street, a 32-minute Halloween mix consisting of unreleased music set to spooky visuals.
Rezz continues her tour with a performance at The Masonic in Detroit tonight, November 2nd.
FOLLOW REZZ:
Facebook: https://www.facebook.com/OfficialREZZ/
Instagram: https://www.instagram.com/officialrezz
Twitter: https://twitter.com/OfficialRezz
SoundCloud: https://soundcloud.com/official-rezz