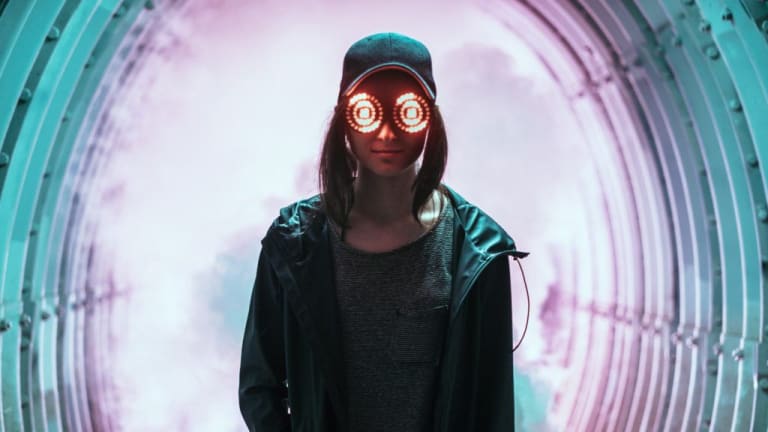 Rezz Teases Spooky Video Clip from Nightmare On Rezz Street
The ID in "Teaser 1" will surely find its way int Nightmare On Rezz Street.
If you're waiting for Nightmare On Rezz Street with baited breath, "Space Mom" has served up something to satiate your appetite. In anticipation of her all-original mix, the Canadian DJ/producer (real name Isabelle Rezazaheh) has shared a Halloween-themed video.
Titled "Teaser 1," the CG animation depicts Rezazadeh approaching some sort of orb on a pedestal with flames engulfing a forest in the background. The music synced to the visuals encapsulates the signature Rezz style, rife with gritty sawtooths and a suspenseful drum pattern.
Rezazadeh shared an online countdown timer for Nightmare On Rezz Street two days ago without explaining what it might be. Today she revealed that it would be a special Halloween mix comprised entirely of original music - some of which would be unreleased IDs. She has also tweeted that the mix will run for 32 minutes and include a "video component."
Judging by the clip's title, Rezz fans might surmise that the one or more additional teaser videos might be released ahead of the full mix. Nightmare On Rezz Street itself will arrive on Monday, October 22nd. Sign up for email updates here.
FOLLOW REZZ:
Facebook: https://www.facebook.com/OfficialREZZ/
Instagram: https://www.instagram.com/officialrezz
Twitter: https://twitter.com/OfficialRezz
SoundCloud: https://soundcloud.com/official-rezz