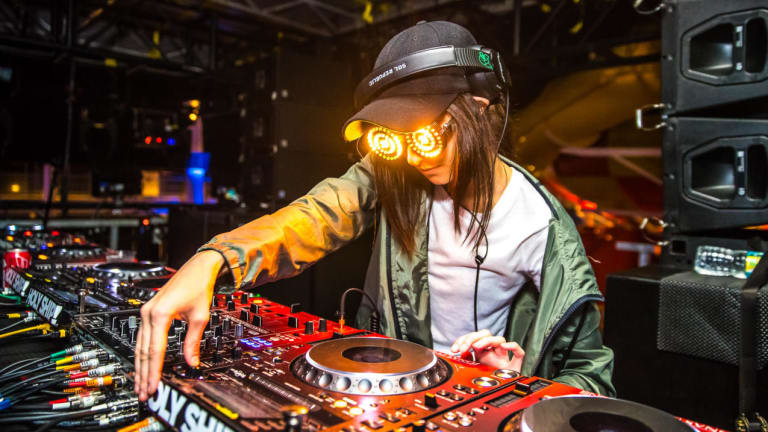 Rezz Announces VR Listening Party for Beyond The Senses
Rezz' upcoming EP will be released concurrent with a VR listening party via Wave.
Rezz' diehard following has been eagerly anticipating the release of her upcoming EP for months now. Beyond The Senses will arrive on Tuesday, July 23rd, and "Space Mom" will celebrate with a live virtual reality (VR) listening party of all six songs comprising the effort.
The listening party will be hosted by a VR platform called Wave which will broadcast it via YouTube, Facebook and Twitch. In addition, the Wave app itself is available for free download to use via headsets like the Oculus Rift or HTC Vive. Physical listening parties will also take place in Toronto, London, Los Angeles, Denver and New York City at which a limited number of headsets will be provided to attendees.
Rezz (real name Isabelle Rezazadeh) is by no means the first EDM artist to organize a VR listening party alongside their album release. TIM by the late Avicii was premiered via a VR app called Oculus Venues last month.
Among the artists with whom Rezz collaborated on the songs making up Beyond The Senses tracklist are Deathpact, Underoath and Sayer. Find more information on the listening party for the EP here.
FOLLOW REZZ:
Facebook: facebook.com/OfficialREZZ
Instagram: instagram.com/officialrezz
Twitter: twitter.com/OfficialRezz
SoundCloud: soundcloud.com/official-rezz