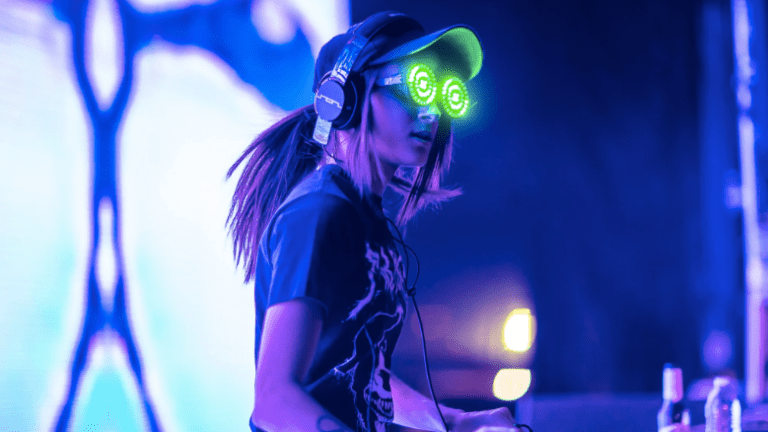 Rezz Confirms a Zeds Dead Collab is On The Way
...No, for real this time.
Rezz recently fired off a tweet that could have been left open to interpretation, but following media attention she clarified what she meant. The Canadian DJ/producer has announced in no uncertain terms that she's got a collaboration with Zeds Dead in the works.
In her first tweet, Rezz (real name Isabelle Rezazadeh) simply shared a mail emoji and tagged Zeds Dead's account. The following day, she poked fun at media outlets who read into such tweets too deeply (of which EDM.com has certainly been guilty) while confirming that she did indeed initiate a collaboration with her fellow Canadians.
Rezazadeh has hinted at a collaboration with Zeds Dead (real names Dylan Mamid and Zachary Rapp-Rovan) for months. In the meantime, she's teamed up with such EDM mainstays as Deathpact, Blanke and Underoath; she also recently revealed that a joint endeavor with Malaa lies out on the horizon.
Neither Rezz nor Zeds Dead have disclosed a title, release date or any other information for their upcoming collaboration at the time of writing.
FOLLOW REZZ:
Facebook: facebook.com/OfficialREZZ
Instagram: instagram.com/officialrezz
Twitter: twitter.com/OfficialRezz
SoundCloud: soundcloud.com/official-rezz
FOLLOW ZEDS DEAD:
Facebook: facebook.com/zedsdead
Instagram: instagram.com/zedsdead
Twitter: twitter.com/zedsdead
SoundCloud: soundcloud.com/zedsdead