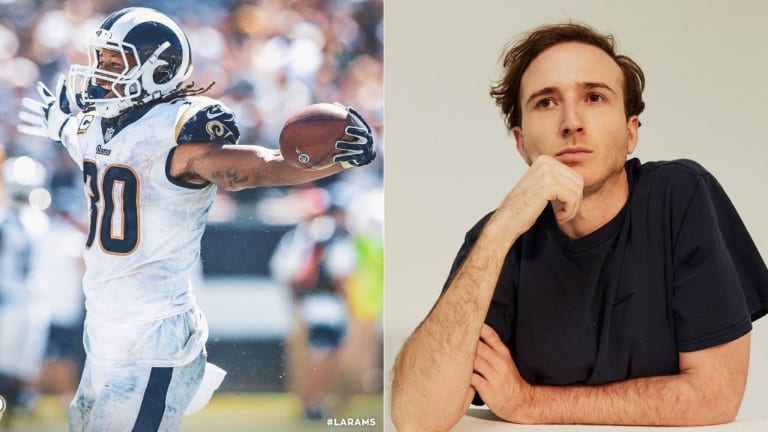 The Los Angeles Rams Team Up with RL Grime for Hype Video
"Pressure" by RL Grime was selected to soundtrack the Los Angeles Rams' new hype video.
The Los Angeles Rams have brought L.A. native RL Grime into the huddle for a new hype video in honor of their 2019-2020 season. Posted to the official Twitter account of the NFL team, the video tells fans to "bring the pressure," which is very appropriate considering the track chosen to soundtrack the video is RL Grime's (real name Henry Alfred Steinway) 2018 classic, "Pressure." 
In the hype video, both visual and audio recordings of gameplay, locker room talks, announcers, and the roar of fans is interwoven throughout, giving the trap song a unique gridiron twist.
Fans of Steinway have begun to grow more and more restless with the arrival of his annual Halloween mix becoming increasingly imminent. With less than twenty days to go until the 31st, fans are speculating who the special guest will be and what tracks will make the cut. 
"Pressure" by RL Grime was released on July 11th, 2018 as a single for his second studio album, Nova. 
H/T: Dancing Astronaut
FOLLOW RL GRIME:
Facebook: facebook.com/RLGrime
Twitter: twitter.com/RLGRIME
Instagram: instagram.com/rlgrime
SoundCloud: soundcloud.com/rlgrime