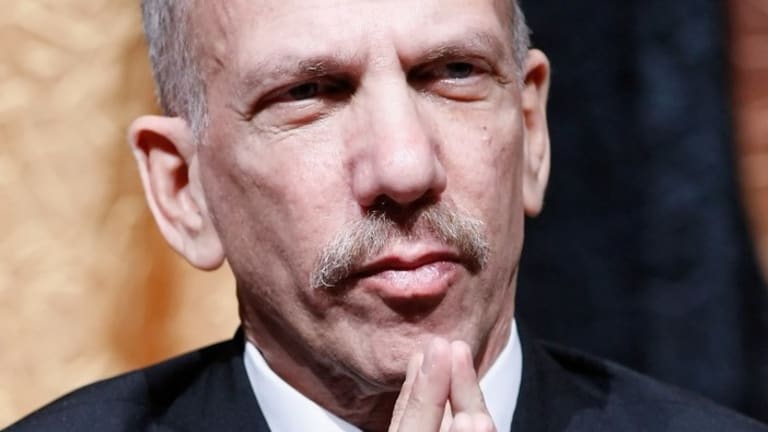 Robert Sillerman, Founder of SFX Entertainment, Dead at 71
The 71-year-old EDM mogul died Sunday of a respiratory illness.
Robert F.X. Sillerman, the founder of SFX Entertainment, has died at the age of 71 due to respiratory illness. The New York entrepreneur is most notably known for consolidating a number of U.S. promoter companies back in the 1990s, and he went on to create the company that would eventually become Live Nation. The mogal was a key figure in shaping the modern concert industry into what we know today. 
The Bronx native began his career as a radio and television station owner under his company SFX broadcasting. It grew to become the seventh-largest broadcasting company in the country by the 1990s. From there he expanded his empire to form SFX Entertainment in 1997 by buying up a series of regional concert promoters. The consolidation included San Francisco-based Bill Graham Presents, Ron Delsener's Delsener/Slater Enterprises, Pace Concerts in Houston, and Florida's Cellar Door Concerts. In 2000, after becoming the world's largest producer and presenter of live entertainment, he sold the business to Clear Channel for $4.4 billion. They went on to rebrand the venture as Live Nation. 
Always with an ear to the ground, he noticed the boom that was taking place in the electronic music scene in the early 2010s. In 2012 he launched a new company with the name SFX Entertainment as an electronic music conglomerate and bought up EDM brands. He quickly became one of the key financiers on the EDM festival circuit. 
The business declined and he went on to file for bankruptcy in early 2016. After Sillerman stepped down due to a number of lawsuits, the company re-branded as LiveStyle. Just this year, the fallen mogul agreed to pay a $179,000 fine to the U.S. Securities and Exchange Commission for diverting company funds to personal accounts, while misrepresenting the finances of his online publishing and entertainment business Function(X).
Sillerman is survived by his wife Laura Baudo. 
H/T: Billboard