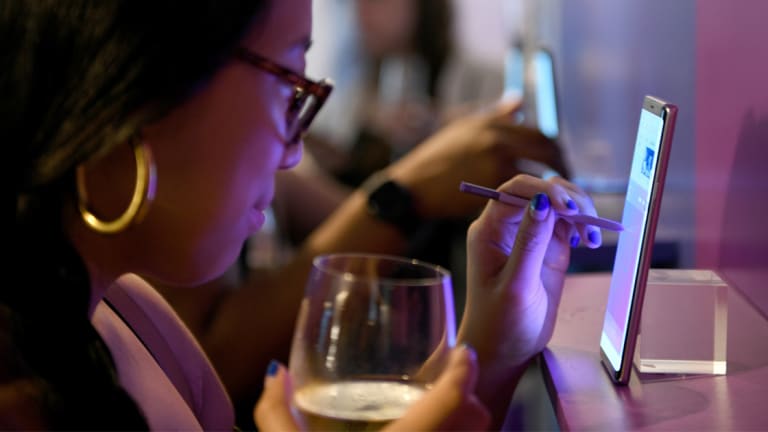 Samsung Reveals New Products Perfect for Music Fans and Partners with Spotify
Now the Spotify app will be on all Samsung devices including the new Galaxy Note9, Smart TVs and the Galaxy Home speakers that are yet to have a release date.
This past week Samsung revealed a line of new products, a new partnership with Spotify and Fortnite's Android debut on Galaxy cell phones at their Unpacked event in Brooklyn. The most notable product, which was really what this event was celebrating, was the the new Galaxy Note9. Now if you're a Note fan or thinking of upgrading to a powerful cell phone that can do it all, the Galaxy Note9 packs a punch when it comes to its new and upgraded features.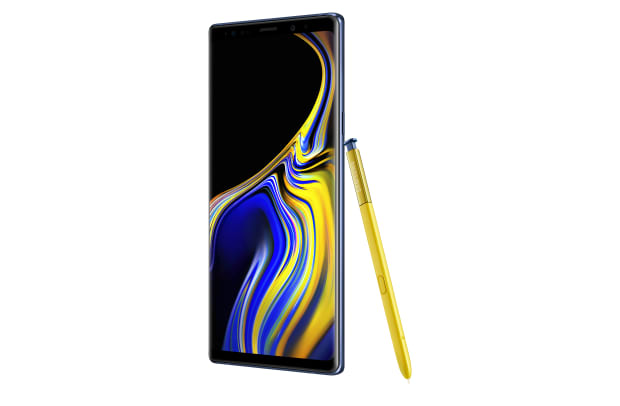 We had the opportunity at Samsung's After Unpacked block party to try it out firsthand and all we have to say is that the Samsung Galaxy Note9 is a dream phone for music fans because it has:
All Day Battery: 4,000mAh of long-lasting power for those long festival days
Up to 1TB of Storage: 128GB or 512GB internal storage options with the ability to insert a 512GB microSD card for all of those pictures and videos of the concerts and festivals you'll be going to
Powerful Processor with Fast Network Speeds: cutting-edge 10nm processor that supports network speeds up to 1.2 gigabits per second for fast downloads and streaming without slowing down (having music videos constantly buffer and songs taking forever to load is always a pain)
Water Carbon Cooling System: Samsung developed a system that prevents overheating, which is great when your cell phone is in your sweaty pocket while you're dancing like crazy
Upgraded S Pen: with Bluetooth Low-Energy support you can use the pen to take those concert/festival selfies and group pictures, pause and play music on Spotify and YouTube, capture fun festival snaps in Snapchat and more (and it only takes a minute to charge in the phone for up to 30 minutes of use)
Intelligent Camera (the ultimate mobile camera for concerts): optimizes the scene by identifying the subject or object into one of twenty categories and then adjusts saturation, white balance and brightness and contrast based on that category to produce the most colorfully lifelike and dynamic image; it also immediately notifies you to take a new picture if it comes out blurry, there's a smudge on the lens or if someone blinks; and for crystal clear images it comes with noise reduction technology and a Dual Aperture lens that adjusts light like the human eye 
Large Display: 6.4-inch AMOLED Infinity Display 
Stereo Speakers: tuned by AKG and have the ability to support Dolby Atmos (and you know how important good speakers are to us)
Desktop-like Experience with DeX: using an easy to carry HDMI cable, you can plug it into a monitor to play games and edit those concert/festival photos like you would on a PC or even have it as a second screen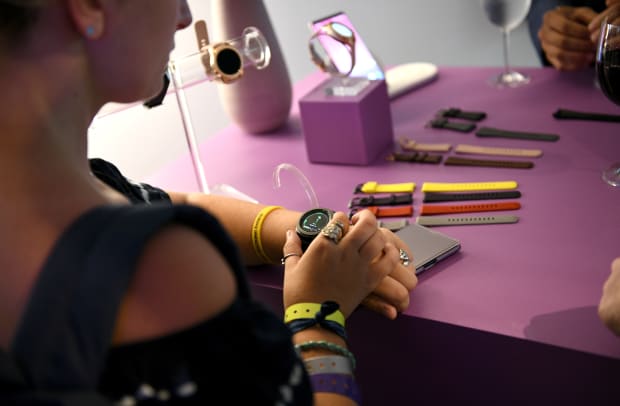 The other products Samsung revealed at the event was the Galaxy Watch, which has thirty different faces and a plethora of bands to choose from to complement your own unique style and, what we music fans should be really excited about, the Galaxy Home speakers. 
Although the Galaxy Home has yet to have a release date, there's a lot we have to look forward to. Its exciting features includes Bixby (their voice assistant), full-range speakers, an onboard subwoofer, audio tuning by AKG and what they call "sound steering." With sound steering, the speaker will detect your location and optimize the sound based on where you are in the room. So say if you're on the couch and you tell Bixby to play some music, the Galaxy Home will steer the sound to wherever you are on the couch. Talk about a great a music listening experience!
And this is where Spotify makes it all the better. Having now partnered with the top music streaming service, all Samsung devices will come with the Spotify app already installed and ready for use. Now the really cool thing about this (once the Galaxy Home is released) is that it'll make listening to music seamless. Wherever you go the music will follow you from one device to the next. 
Here's an example of how that works:
The last thing that was revealed at the event was Fortnite's debut on Android. Epic Games launched a beta that's currently available for Galaxy devices (Galaxy Note9, Galaxy S9/+, Galaxy Note8, Galaxy S8/+, Galaxy S7, Galaxy S7 edge, Galaxy Tab S4, Galaxy Tab S3). For those who purchase or have the Galaxy Note9 and Galaxy Tab S4 you'll also receive a unique Fortnite Galaxy skin. When we were at the after party event at Samsung 837, we got to watch Fortnite streaming legend Tyler "Ninja" Blevins battle it out with fans on both the Galaxy Note9 and Galaxy Tab S4. Those powerful devices can really handle video games and the gaming experience looked epic!
It's no wonder that at the after party event "Best Actress" Emmy Nominee Issa Rae started off by saying the Galaxy Note is her "boss bitch phone" and later explained how it helps her get so much done. With being able to draw and create art with the S Pen, create and present slideshows in Microsoft Powerpoint, take vivid and crystal clear pictures, have super fast music and video streaming, be used as a PC, play video games and do everything you'd normally do on your phone, the Galaxy Note9 is truly a beast of a phone. 
And on a final "note," if you guys didn't know already, Samsung knows how to throw awesome block parties. At the end of the night, Grammy-nominated rapper Logic performed a few of his songs including his new track, "One Day," with OneRepublic's Ryan Tedder and some of his hits like "1-800-273-8255" and "44 More." It couldn't get any better than that and thanks to Samsung for inviting us!