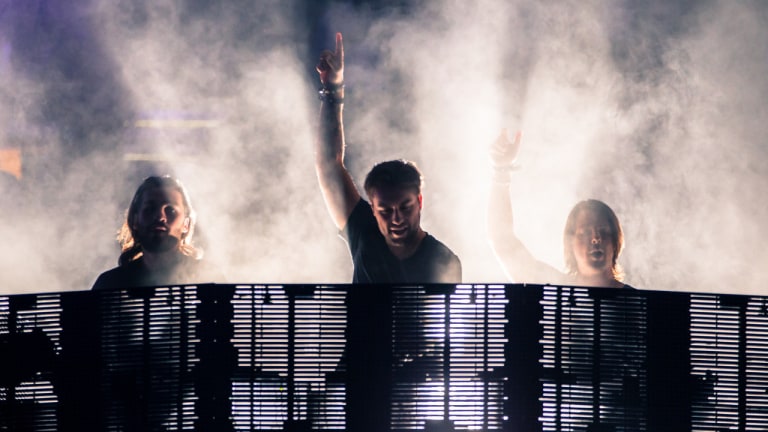 SAS Pilot Strike May Keep Thousands from Seeing Swedish House Mafia
Steve Angello of Swedish House Mafia has called upon Scandinavian Airlines to "take care of [their] business."
The first few dates of Swedish House Mafia's momentous 2019 reunion tour are approaching quickly, but thousands of ticket holders may not be able to partake in the festivities. In light of the Scandinavian Airlines System (SAS) pilot strike, 35,000 attendee hopefuls of the legendary supergroup's Stockholm shows may not be able to enter the country.
Steve Angello of Swedish House Mafia brought the issue to light with a statement posted to his Instagram Story. "35,000 out of 120,000 tickets sold for our upcoming 3 stadium shows in Stockholm this upcoming weekend are from abroad or traveling domestic," he wrote, "so I would appreciate if you could take care of your business with your pilots and staff."
The pilots' strike began on Friday after the SAS Pilot Group's discussions with the Confederation of Norwegian Enterprise failed to arrive at a compromise. Among other things, the pilots had called for more predictable hours and higher wages.
Swedish House Mafia are still slated to perform at the tele2 Arena in Stockholm, Sweden from May 2nd-4th, 2019. An up-to-date cancellation record for Scandinavian Airlines System flights can be found here.
H/T: Your EDM
FOLLOW SWEDISH HOUSE MAFIA:
Facebook: facebook.com/swedishhousemafia
Twitter: twitter.com/swedishousemfia
Instagram: instagram.com/swedishhousemafia
SoundCloud: soundcloud.com/officialswedishhousemafia