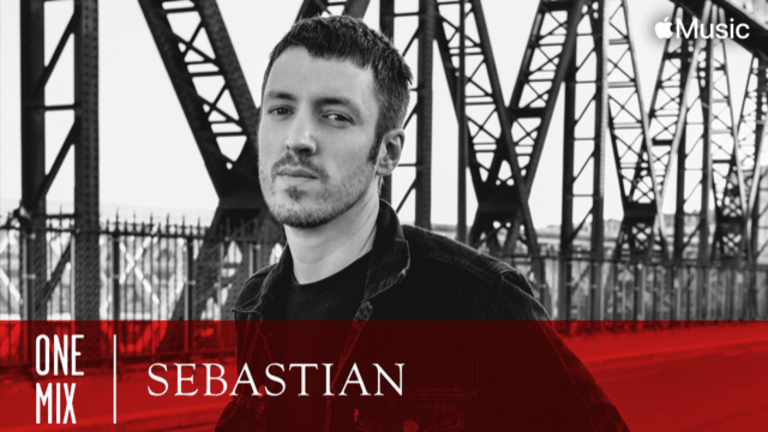 Ed Banger Records' SebastiAn On Beats 1 One Mix
Apart from his distinct take on French electro house, SebastiAn's acclaim extends to production credits for Frank Ocean and Charlotte Gainsbourg.
This weekend, SebastiAn (real name Sébastian Akchoté) takes the decks on Beats 1's weekly radio show, One Mix.
The famed French artist released his sophomore album Thirst earlier this month. So, expect cuts from the LP, plus varied tunes from Prince, Tyler The Creator, Boys Noize, and Justice.
Stream SebastiAn's Beats 1 One Mix here, exclusively on Apple Music.
Over the years, Akchoté's amassed attention with a style that combines disco samples, hip-hop beats, and French electro for a thundering, high-energy sound. Most recognize him for his releases on the trendsetting French label Ed Banger Records.
Apart from Akchoté, Ed Banger is home to an array of acclaimed French musicians, like Justice and Mr. Oizo. As they rose in popularity, the label offered listeners a first-of-its-kind French electro house sound, one that appealed to audiences globally.
Akchoté is also known for his production on Charlotte Gainsbourg's Rest album and Frank Ocean's Endless video album. If you've heard "Facebook Story" by Frank Ocean, that's Akchoté telling the tale of modern heartbreak on the track.
Not to mention, in a rare admission, Daft Punk stated that Akchoté's remix of their track "Human After All" is the duo's favorite remix ever done of their tracks. Now, that's saying something.
Follow SebastiAn:
Facebook: facebook.com/0sebastian0
Instagram: instagram.com/sebastian_edbgr