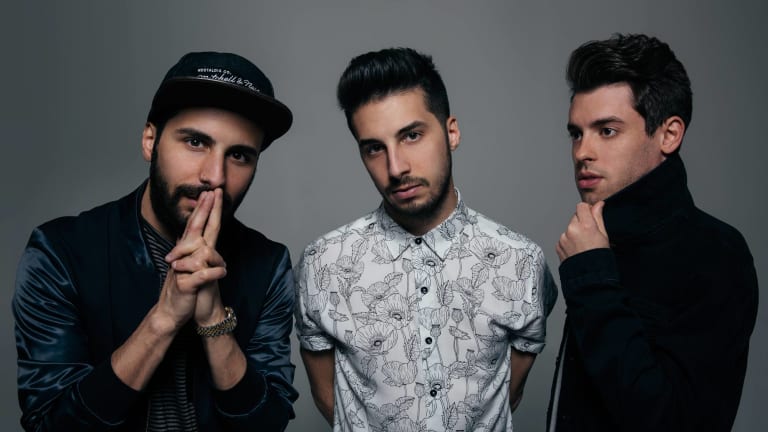 Security Ruins VIP Experience During Cash Cash Set [Updated]
Security guards at Spring Awakening were blocking off VIP sections during Cash Cash's sets.
After one of the wildest sets of their lives and possibly the best day two set from Spring Awakening Music Festival in Chicago, some fans were left disappointed. Spring Awakening's security incorrectly closed off the VIP section at the festival and was not allowing anyone in once they came on stage. Apparently, someone told the security that they were filming a music video and requested that section be clear for camera shots but there was never a music video being filmed and this was never confirmed by the artists. Cash Cash had no idea what was going on the whole time and was later informed once their set was over. To express their sorrow to their fans they sent out guest lists invites and free tickets to their afterparty, which took place at the Electric Hotel. Their team is looking more into the problem that occurred at the event. 
As seen in a new tweet response from React Presents, apparently there was a security concern forcing the clear out. As to why they decided to blame Cash Cash, we still aren't aware.