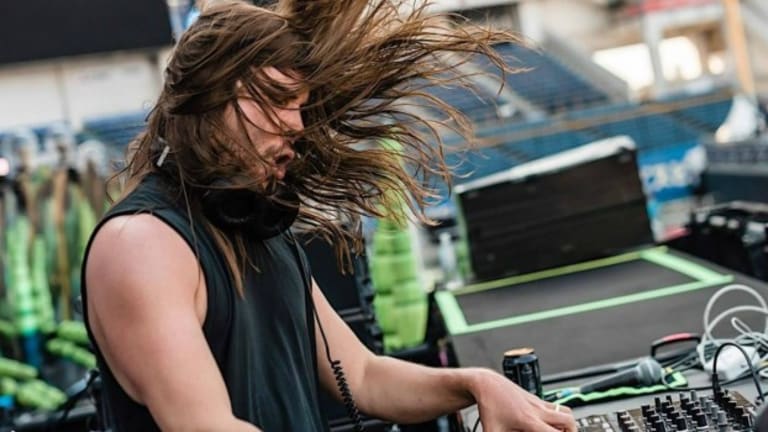 Seven Lions Unleashes 'Where I Won't be Found' EP Feat. Unlike Pluto, Rico & Miella & More [LISTEN]
Brand new Seven Lions out now on Seeking Blue!
We still weren't done reeling over not one, but two, phenomenal and unique Seven Lions sets from EDC earlier this month and now, there's already more! It's no secret anymore that after rocking the Circuit Grounds stage at Electric Daisy Carnival, Seven Lions went on to play a secret psytrance set as DJ Sven once again this year on the Parliament Art Car!
Seven Lions has had a massive year of shows already with his There and Back Again tour, and massive festival appearances at EDC Japan, Middlelands, Paradiso and of course EDC Las Vegas. Not to mention the many more which are lined up!

In the midst of it all, Seven Lions has now gone on to unleash his brand new Where I Won't Be Found EP out on Seeking Blue. After dropping his new music in numerous sets of late and teasing his fans leaving them wanting more, this EP is a perfect blend of the Seven Lions sound we all know and love, clubbed with fresh new sounds. The highly anticipated EP takes the listener on a wondrous journey from the very beginning, building it up ethereally as it goes along.
From the much praised and largely streamed "Freesol" and the EP's namesake "Where I Won't Be Found," which were released as hype builders prior to the entire EP's release, Seven Lions continued to layer upon creating the dense, mystic world with the tracks that follow. Diversifying from his signature bass heavy sounds, the EP also features tracks which go down the future bass path. The EP also features tracks that take a more downtempo progressive melodic vibe which comes as a welcome surprise sound on a Seven Lions EP.
Seven Lions will be taking the stage at some more major festivals this summer from Tomorrowland to Electric Zoo in NYC. We're sure this EP has been motivation enough to grab your tickets to the next time this musical genius takes to a stage near you, but just incase, there's more as well! In addition to the brand spankin' new EP, just last week Seven Lions also released his remix of Myon feat. Alissa Feudo's "Omen in the Rain," on Above & Beyond's Anjunabeats. Check it out here!